⏰Christmas Pre Sale 49% Off🔥3 in 1 Rechargeable USB Fast Charging Cable & Mobile Stand
⏰Christmas Pre Sale 49% Off🔥3 in 1 Rechargeable USB Fast Charging Cable & Mobile Stand
🔥BUY 2 GET 1 FREE🔥
Support Micro-USB, Type-C and Lighting three charging interfaces,no need to worry about finding charging cables,to meet the charging needs of all your devices
Attach directly to any power outlet with any USB port or adapter for electric to USB to charge, or directly to your computer to sync.
Ultimate convenience to carry with you at all times in your purse, laptop bag, or even your pocket.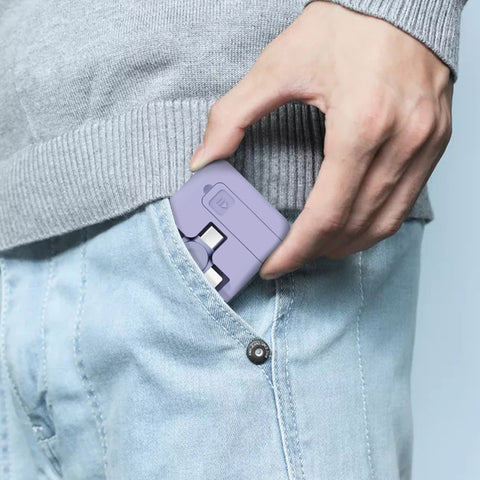 With fast charging and data synchronization, a 3-in-1 Retractable USB Cable can charge multiple different electronic devices at the same time. It is specially designed for high-quality purposes and is convenient for charging multiple devices at the same time or individually.
Built-in Phone Stand – Open the small tab on the side of the device to reveal a built-in phone stand for on-the-go entertainment

Massive Charge Speed – Integrated high-quality copper core increases charging speed by 60% and prevents overheating!。
Retractable – Simply pull on both ends of the cable to extend it up to 1 meter in length!
One Cable, Every Device – Each cable includes a Micro-USB, USB-C and Lightning connector, meaning it can charge every mobile device on the planet
Tangle-Free – It is impossible for this cable to become tangled because of the flat design and retractable functionality
⏰Christmas Pre Sale 49% Off🔥3 in 1 Rechargeable USB Fast Charging Cable & Mobile Stand
SPECIFICATIONS:
Included Charging Cable: 
iOS Port
Micro USB Standard Port
Type C
Length: 1m
Colour: Red/Black/Blue/Green/Pink/Purple