AEXZR™ Portable Bedbugs Ultrasonic Repeller
Bed Bug Panic and Traveler's Dilemma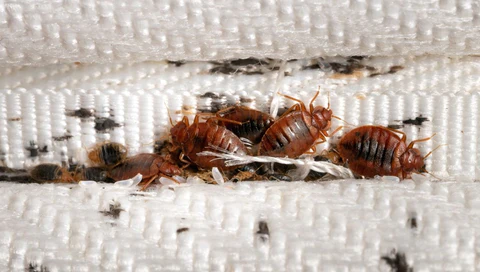 In a world where travel is a part of our lifestyle, the constant fear of bringing bed bugs home has become a traveler's dilemma. The prevalence of bed bugs in hotels, motels,  Airbnb accommodations, and even in transportation has surged in recent years, turning a relaxing vacation or a productive business trip into a potential nightmare. These tiny, resilient pests can easily latch onto your luggage or clothing, making your home the next battleground against an unwelcome invasion.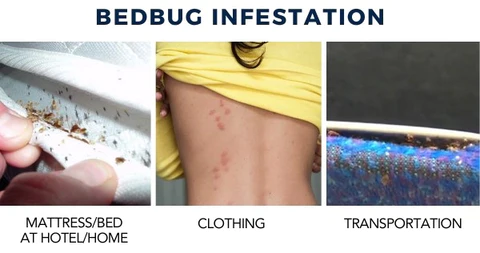 AEXZR™ Portable Bedbugs Ultrasonic Repeller, Your Ultimate Defense: AEXZR™ Unveiled
Enter AEXZR™ – your ultimate defense against bed bug infestations, hailed as a global solution to the bed bug panic sweeping across many countries. This portable device is designed with cutting-edge ultrasonic technology, creating a shield that bed bugs can't penetrate. Say goodbye to the stress of unknowingly transporting these pests into your home. AEXZR™ has become the go-to choice for savvy travelers worldwide, offering a simple yet effective solution to the widespread bed bug dilemma.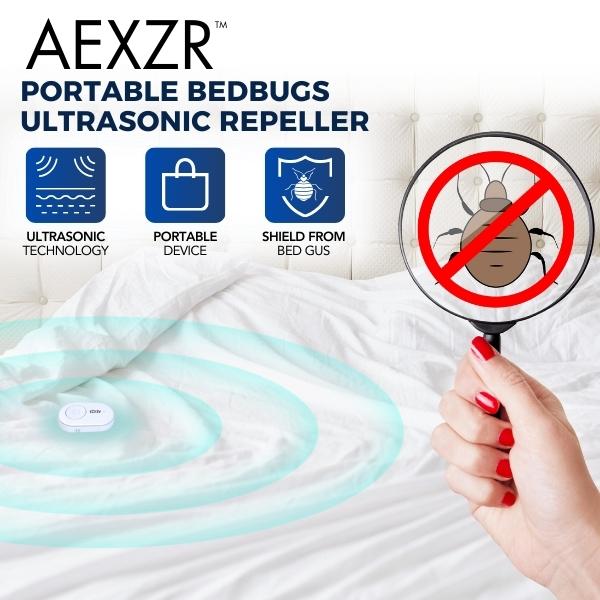 How it works
This portable device operates on advanced ultrasonic technology, emitting high-frequency waves that create an invisible barrier against bed bugs. The ultrasound disrupts the feeding and mating behavior of these pests, acting as an effective deterrent without any harm to humans or the environment. As you move through different spaces, the AEXZR™ ensures that bed bugs can't latch onto your belongings, offering you a shield of defense against the unseen threats that often lurk in hotel rooms, guesthouses, or any new place you explore.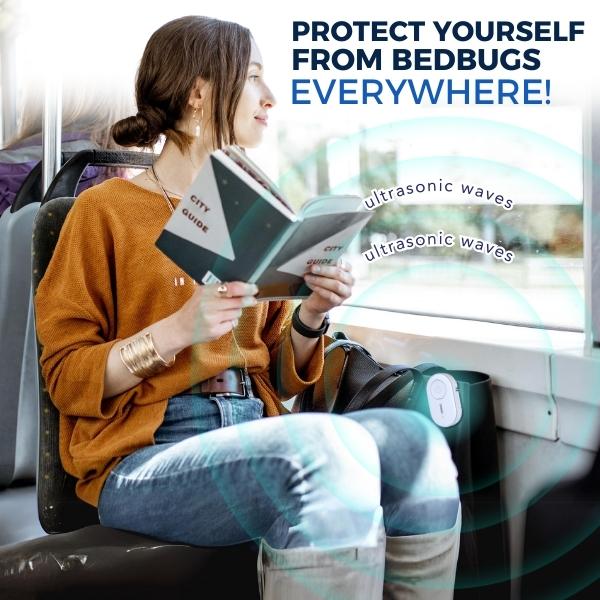 The science behind AEXZR™ is fascinating yet simple – it releases ultrasound waves that interfere with the bed bugs' ability to locate and attach themselves to hosts. This disruption in their behavior not only prevents them from hitching a ride on your clothes or luggage but also discourages them from establishing infestations in your personal spaces.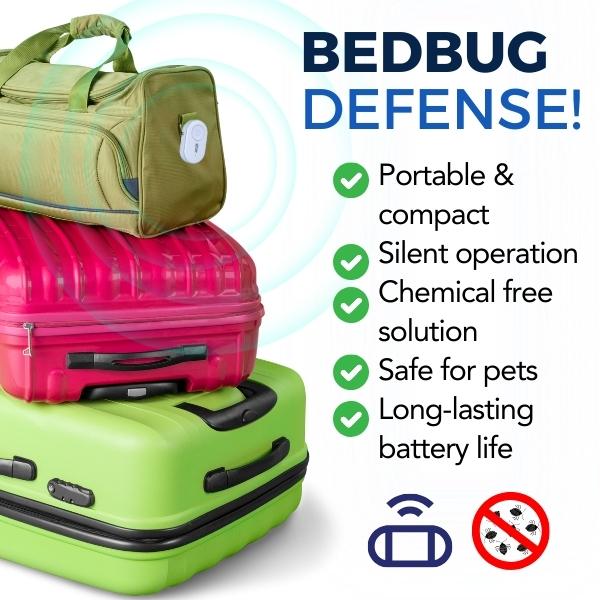 Why Choose AEXZR™ Portable Bedbugs Ultrasonic Repeller
Portable and lightweight design for on-the-go protection
Silent operation – no noise disruption during your restful nights
Chemical-free solution, ensuring safety for you and your loved ones
Long-lasting battery life for extended use during travels
Various usage
Package Includes: 1/2/4/8 Pcs x AEXZR™ Portable Bedbugs Ultrasonic Repeller