ATTDX PureCaviar Ageless Serum Box Set
Reveal skin that looks younger than your age with the anti-aging power of pure caviar from ATTDX PureCaviar Ageless Serum Box Set. Take a look at our satisfied customers' journey with our product.
"I couldn't be happier with this ATTDX PureCaviar Ageless Serum Box Set. I noticed that my skin was looking dull and tired and started to get some fine lines around my eyes. After reading about this product online, I decided to give it a try. Imagine how surprised I was when I started to notice that my skin looked smoother and younger after just a few days of using the product."—Jannah Hudson—Phoenix, Arizona
"I was looking for a powerful anti-aging skincare product to slow down the aging process. I've looked at hundreds of products and found this ATTDX PureCaviar Ageless Serum Box Set, which has powerful natural ingredients that help me look 10 years younger in just 4 weeks of use!"—Mathilda Davidson—Queen, New York
Understanding, Eye Wrinkles & Fine Lines

 
When it comes to eyes, fine lines and wrinkles are the biggest concern for 85% of women, followed closely by lack of firmness, dark circles, and undereye bags, according to an Institute Beauty Lab survey of over 1,000 readers. Eye-area skin ages faster than the rest of the face, which can make you look up to 20 years older because the area around the eyes has the thinnest skin with the lowest elasticity and moisture.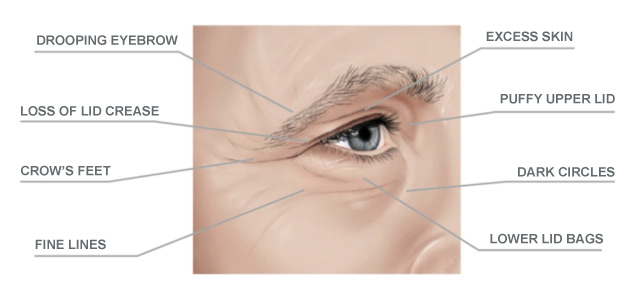 How does ATTDX PureCaviar Ageless Serum Box Set work?
ATTDX PureCaviar Ageless Serum Box Set is a skincare regime that combines the anti-aging and anti-wrinkle benefits of PureCaviar Caviar Gold with the nourishing, firming, and lifting benefits of Pure Caviar. All three products are designed to complement one another in order to achieve the best possible results for healthy, younger-looking skin.
Consist of 4 Key Ingredients for ATTDX PureCaviar Ageless Serum Box Set:
Black caviar contains many antioxidants that help minimize wrinkles, tighten skin, and help with anti-aging. It also contains many substances that help regenerate and maintain skin elasticity such as iodine, peptides, zinc, iron, magnesium, and retinol.
Fullerene offers many skincare benefits. Because it is an antioxidant, it helps protect the skin against free radicals which are one of the key causes of aging and various diseases including cancer. It essentially soaks up these pesky free radicals like a sponge so they don't damage your skin.
Pro-Xylane is able to thicken and plump up the skin. It works on the skin's biomechanical properties by reinforcing the link between the dermis and epidermis. Wrinkles are reduced, pigment spots fade and the skin's quality improves. In a nutshell, the skin looks visibly younger.
Red Ginseng has so many beneficial qualities that it can aid most skin types in improving dullness to puffiness. Because of its antioxidant qualities, it is particularly good as part of an anti-aging regimen.
What makes ATTDX PureCaviar Ageless Serum Box Set special?
Helps you to have bright, lifted, and youthful-looking eyes.

Helps to reinforce and firm the appearance of the skin on the face

 

Reduce the appearance of fine lines and wrinkles while locking in moisture.

Ideal for all skin types, including sensitive or reactive skin.

Restore your youthful skin.

It is appropriate for both men and women.

repairs the skin around the eyes

Moisturizes, cares for fine lines, hydrates the skin

Makes the skin around the eyes look hydrated and shiny.

Reduces lines and wrinkles and boost firmness and softness
Sherrie Gastone shared these photos from her facial journey with our ATTDX PureCaviar Ageless Serum Box Set
"I love the ATTDX PureCaviar Ageless Serum Box Set! I usually sleep with a very cool air conditioner, which dries out my skin even more. However, with these masks and the collagen infusion, I wake up with hydrated skin! After about a week of use, I noticed that my skin felt a little firmer."
"I have noticed that the wrinkles on my face have lightened and tightened, as well as the sagging skin on my cheeks and neck. The deep crease on my forehead has also gotten lighter. I'm sure that this is due to the hydration this product provides."
"I've been using ATTDX PureCaviar Ageless Serum Box Set for the past two months, and my skin has never looked better. I wake up each morning feeling refreshed and ready to tackle the day's challenges. This product is a great way to end a stressful day and get your skin ready for tomorrow! I recommend it to middle-aged women who are concerned about various skin problems."
Package Includes: 1 SET (3ML x 10PCS) ATTDX PureCaviar Ageless Serum Box Set