CC™ Varicose Premium Compression Stockings
EMBRACE LEG HEALTH & STYLE – DISCOVER BIANCAT™ VARICOSE VEIN PREMIUM COMPRESSION STOCKINGS FOR VISIBLY REDUCED VARICOSE VEINS!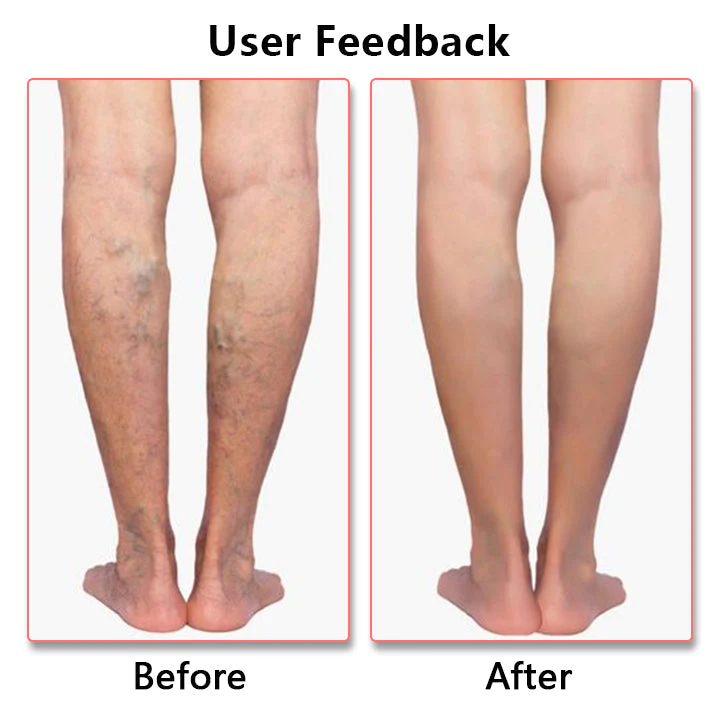 "Dealing with leg swelling and varicose veins during my pregnancy was really tough until I tried the Biancat™ Varicose Vein Premium Compression Stockings. They provided such relief and noticeably reduced my swelling! Moreover, the breathable material made them super comfortable to wear all day. My legs felt supported and pain-free. Highly recommended for expectant mothers!" – Melissa
EXPERIENCE LIGHTNESS AND COMFORT WITH EVERY STEP WITH OUR COMPRESSION STOCKINGS: YOUR PATH TO FOOT AND LEG RELIEF!
Discover the revolutionary comfort and health benefits with our compression stockings that combine scientific design and style to effectively address leg issues like swelling and varicose veins.
Thanks to the strategic, gradual compression technology, these stockings not only promote blood circulation but also visibly reduce swelling, alleviate vein discomfort, and prevent muscle fatigue, thus revitalizing and keeping the legs healthy. Ideal for athletes, frequent flyers, and everyday use, they offer stylish protection against deep vein thrombosis and leg fatigue, making every step a breeze.
ENSURE OPTIMAL LEG HEALTH: ALLEVIATE VARICOSE VEINS, SWELLING, AND EDEMA WITH ADVANCED VASCULAR SUPPORT.
We present our Biancat™ Premium Compression Socks against varicose veins, meticulously designed to treat varicose veins, swelling, and edema by optimizing blood circulation with scientifically-backed technology. Experience a remarkable improvement in vascular functionality that enhances blood flow to the muscles, ensuring your legs remain in top condition every day. Boost your daily vitality with our unparalleled vascular support.
WHY THE BIANCAT™ VARICOSE VEIN PREMIUM COMPRESSION STOCKINGS ARE A GREAT CHOICE:
They alleviate varicose veins and spider veins on tired legs.
Improve skin tone and combat varicose and spider veins.
Promote blood circulation.
Relieve symptoms of chronic venous insufficiency.
Offer quick relief for swollen and heavy legs, ankles, and feet.
Enhance vein tone by promoting blood flow.
Contain antioxidants.
Protect against cell damage.
Help moisturize and soothe the skin to promote healthier skin.
Hydrate your skin while supporting blood circulation.
Contain a natural, detoxifying, and firming ingredient.
Support plump and taut skin.