Dog Chew Toy
If your dog loves nose work activities or snuff mats, this snuff ball would be a great addition to her toy collection!
Our Dog Chew Toy entertains and mentally stimulates your dog!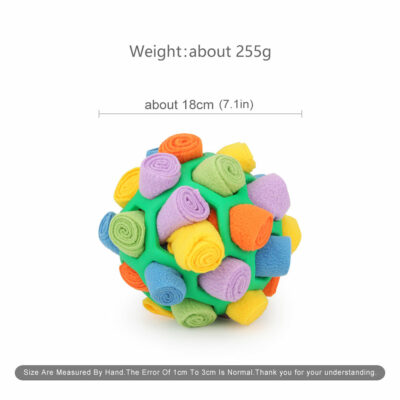 Wrap the food in pieces of cloth and stick it inside the ball for your dog to eat.
Material: Polar Fleece, Rubber
Color: Green, Red, Ocean Blue
Size: 20x20cm
Package Included: 1 x Dog Chew Toy