flysmus™ MS Burberi Pheromone Perfume Set
The flysmus™ MS Burberi Pheromone Perfume Set contains a potent blend of pheromones designed to influence moods and enhance interpersonal connections. Its discreet scent can evoke feelings of desire and trust in those nearby. If you seek to attract more male attention and improve your overall presence, the pheromone perfume may serve as a valuable tool in bringing out the best version of yourself.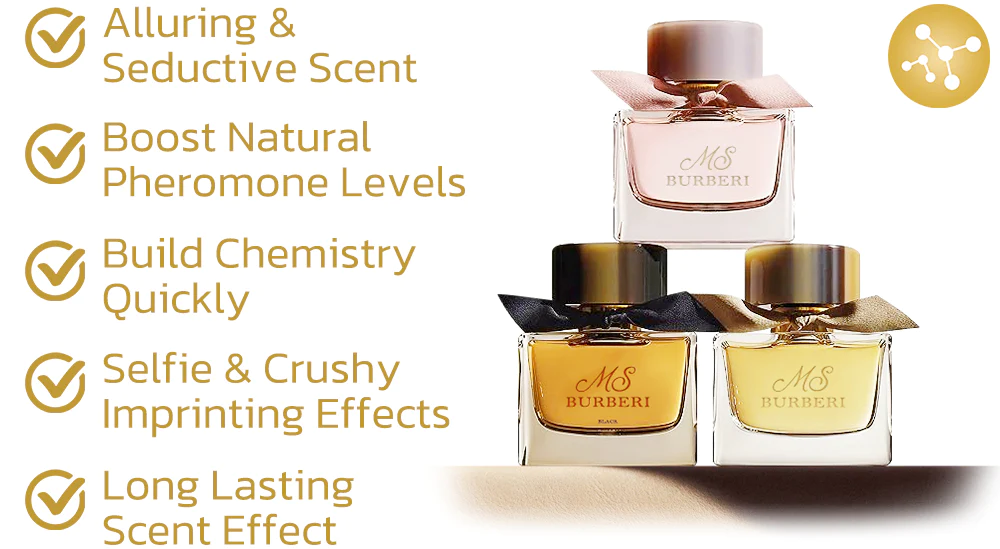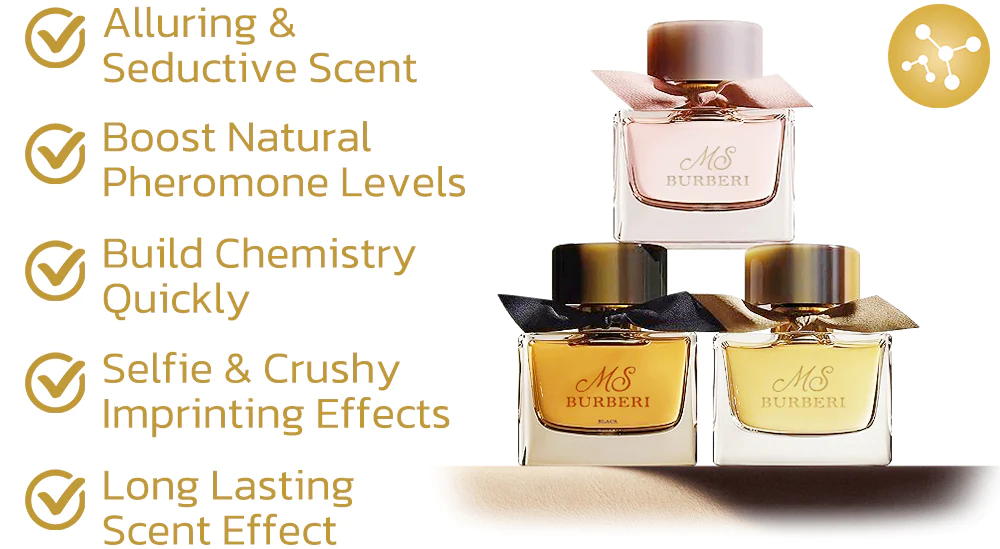 Research strongly supports the efficacy of pheromones in sparking attraction among men, making them a valuable asset in both short-term encounters and long-lasting relationships. Female pheromones possess distinctive qualities that exude allure and profound desirability, significantly enhancing their appeal to men.
Experience an unparalleled elevation of your natural pheromones with the exceptional formulation of the flysmus™ MS Burberi Pheromone Perfume Set. When applied to your skin, the aromatic molecules in this fragrance activate the olfactory nerve, leading to profound shifts in psychological and emotional states, creating a heightened romantic atmosphere. Through the seamless fusion of your own pheromones with this captivating scent, a potent synergy is unleashed, effortlessly captivating, seducing, and mesmerizing men.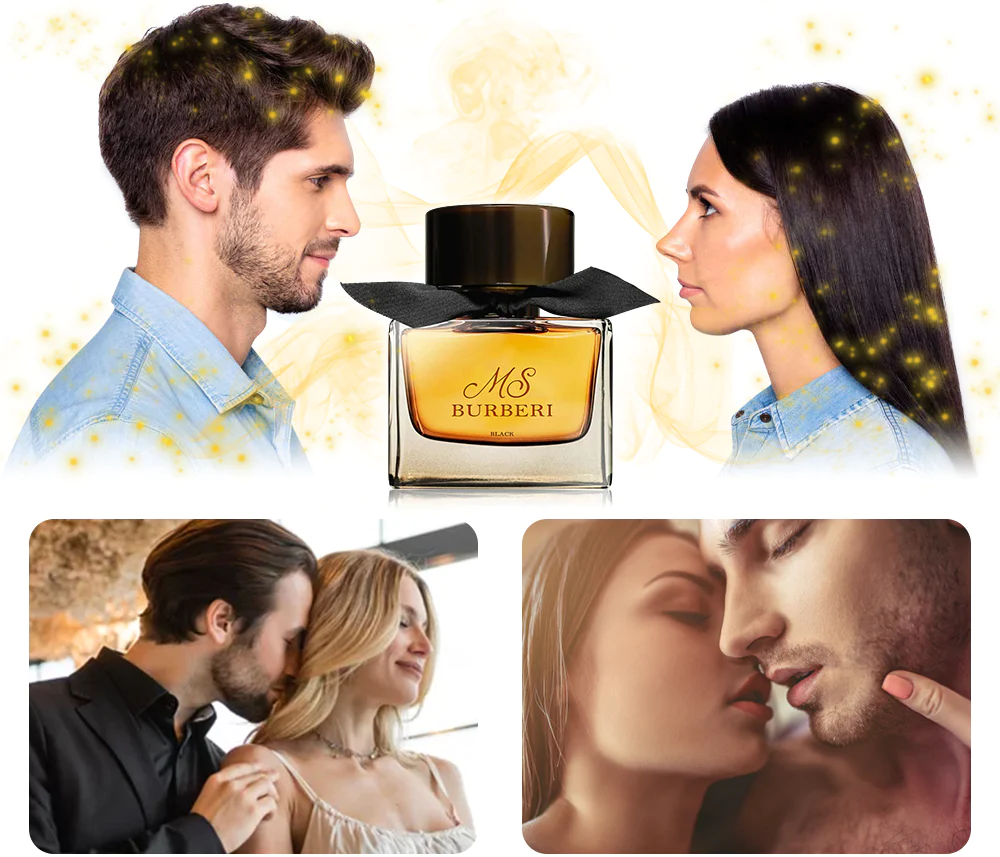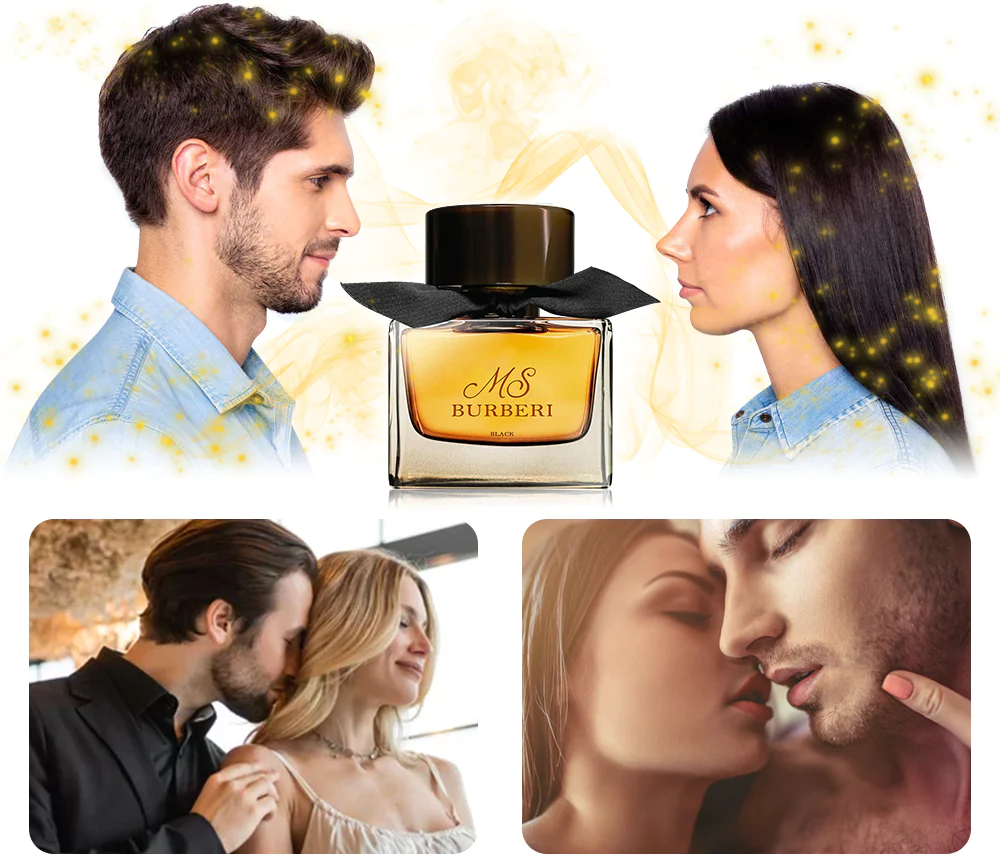 The flysmus™ MS Burberi Pheromone Perfume Set enhances the delicate cues of attraction emanating from a woman's fragrance. Building upon its predecessor, it incorporates an additional layer of captivating fragrance. Pheromones are inherently designed to reveal characteristics related to a person's immune system, and the scent of woman offers further subconscious insights. Men are naturally drawn to this aroma, as their senses heighten, leading them to gravitate towards the wearer.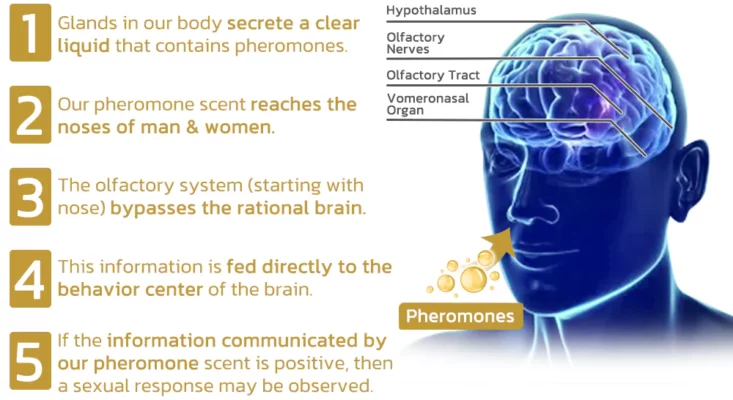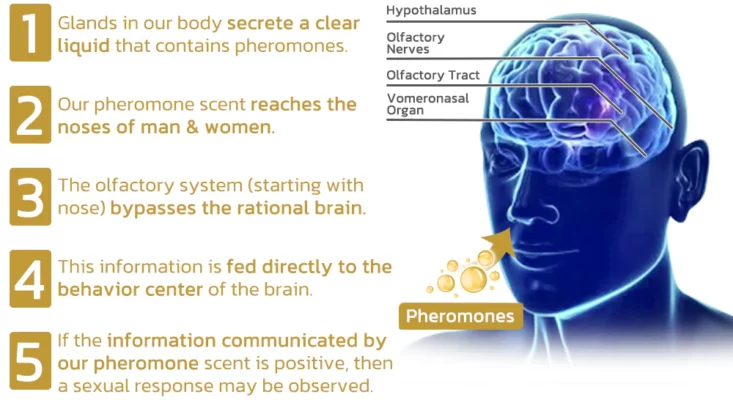 Pheromone Perfume Set!
✓ Elevates Your Interpersonal Bonds
✓ Amplify Your Innate Pheromone Secretion
✓ Boosting Confidence & Romantic Connections
An Exhilarating & Timeless Scent
✓ Potent Concentration Of High-Quality Pheromones For Humans
✓ Luxuriously Soft, Hydrating Fusion To Enhance
✓ Absorption of Pheromones
✓ Enrich Your Own Pheromones With This Perfumed Attractant
Package Includes: 1/3/6 PCS x flysmus™ MS Burberi Pheromone Perfume Set