Horror Skeleton Knife Stand
Horror Skeleton Knife Stand
If you are looking for fun things or unique decorations to spice up your kitchen, you should try this supercool Zombie Head Knife Holder. 
This will not only organize your knives and prevent them from becoming dull or rusty, but it is also a great addition to beautify your kitchen, give it a touch of art, and add a bit of dark humor.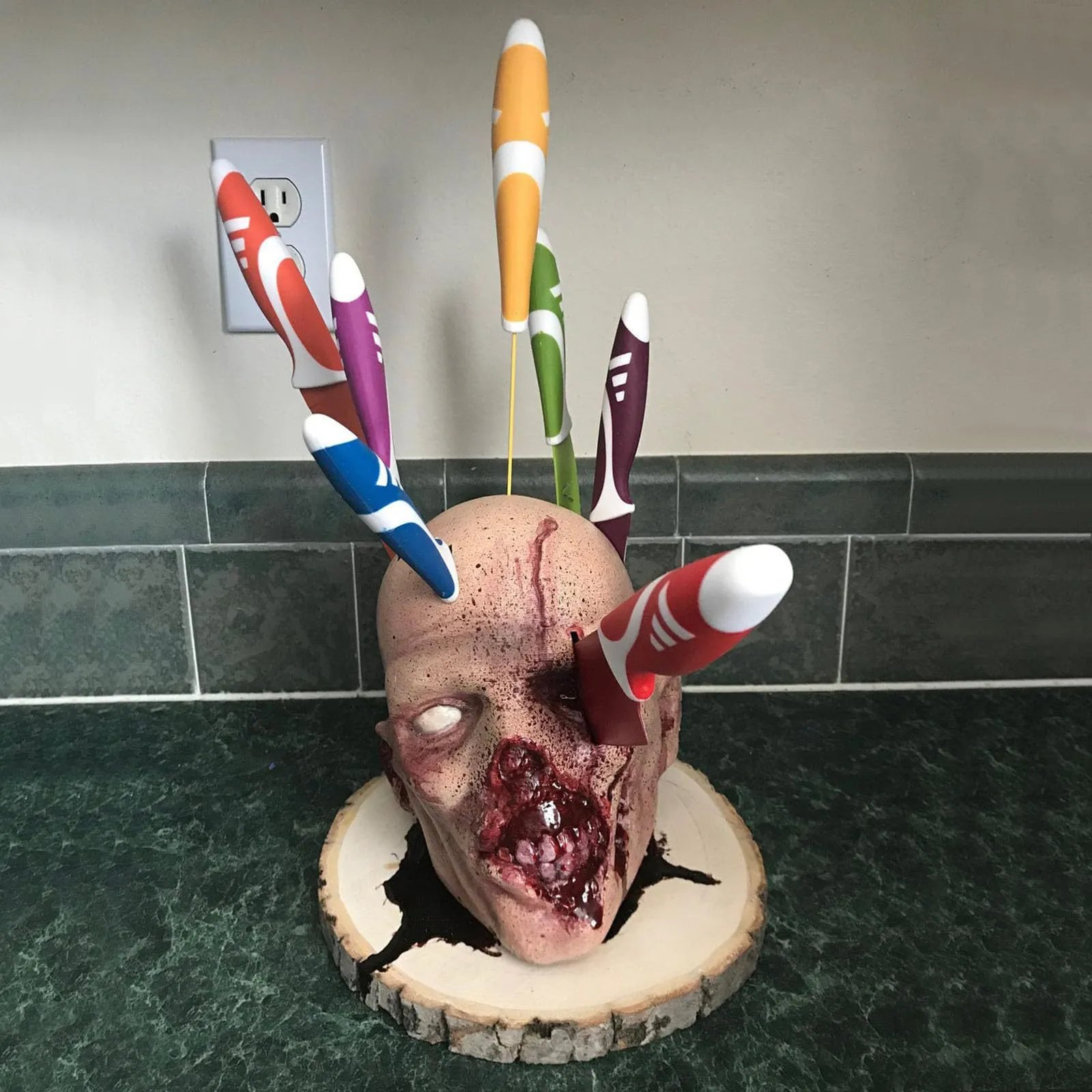 This is a highly detail and fully hand painted kitchen knife head block storage that can be use as a gift decoration piece for the someone that love zombies.
It holds up to 6 knifes 1 inch wide and 1 knife 2 inches wide.
Maintaining the quality of knives is one of the main problems for most cooking enthusiasts. However, it could be more challenging, especially if we are cooking delicacies that require knife skills for better food presentation.
The best solution for this problem is not only the proper handling of knives but also the proper storage of knives after use.
🎁GIVE YOUR FATHER AND FAMILY A DISTINCTIVE PRESENT FOR HALLOWEEN

💀
This skull sculpture looks really cool and it's an impressive decoration.
Skulls represent death and the transience of life, and this sculpture presents this theme in a fun and fashionable way.Where there is no imagination there is no horror.
SPECIFICATIONS
Height: 6 inches
Width: 4 inches
Length: 4 inches