Injector Cleaning Kit
Injector Cleaning Kit

 
STRONGER, EFFECTIVE, FOCUSED INJECTOR CLEANER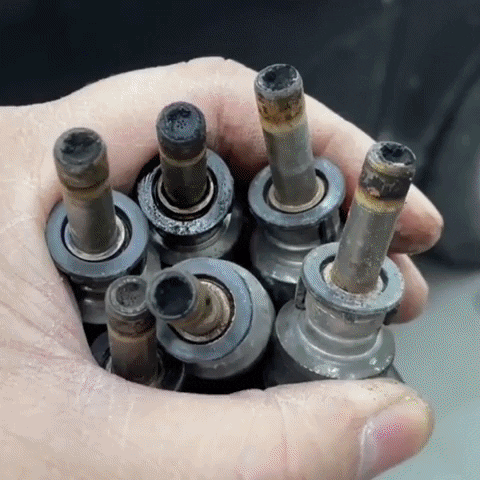 This Injector Cleaning Tool is an adapter to clean most car & motorcycle fuel injectors easily. As simple as just removed the injector from the engine, it can be cleaned separately with the Injector Cleaning Tool.
FEATURES
The electrical port of the Injector connects the 12V power by this cable. When the current is switched on, the solenoid valve in the nozzle is opened. Meanwhile cleaning liquid flush through the white tube by liquid pressure in CARB cleaner bottles, then through an injector to clean it.
2 different nozzle size to accommodate 2 different sizes of fuel injectors
When the injector is clogged, you can use it to save expensive nozzles
SPECIFICATIONS
Material: Metal, Plastic
Input voltage: DC 12 – 24V
Power Cable length: 81cm/31.89″ (Approx.)
Injector Nozzle Diameter Size (Small):  1.2cm/0.47″
Injector Nozzle Diameter Size (Large): 1.5cm/0.59″
PACKAGE INCLUDED
2x Alligator Clip Power Cables
2x Injector Nozzles (2 sizes; large & small)
NOTE
Aerosol of Injector or carburettor cleaner is not included. No compressed air required.