LIMETOW™ Black Tea Peeling Mask
LIMETOW™ Black Tea Peeling Mask

There are many reasons why skin care is important, including your health, self-confidence, and preventing future skin problems and even skin cancer. Here are some reasons why Skin Care is important:
1.Health- Your skin acts as a barrier to our internal systems that are imperative to our health and well-being. Your skin also plays a vital role in protecting you from the sun and its harmful rays.
2.Beauty As you age, your skin cells regenerate less frequently, which means your skin can start to show signs of aging and lose that jovial radiance. Using high-quality skin care helps promote clear and glowing skin. When you use good skin care products, you remove dead skin cells that regenerate into new cells that have you looking and feeling your best.
3.Prevention Taking preventive measures with a well-thought-out skin care routine is essential to long-term skin health. This can help you avoid the development of certain conditions and signs of aging, as well as reduce the severity of problems you may already be dealing with.
Natural Ingredients
Highly concentrated ginseng extracted from natural and high quality ingredients boosts the look of elasticity and retains moisture for a glowing, supple complexion. Proot's proprietary skin rejuvenating formula replenishes and recharge tired skin instantly and over time – just one application provides a healthy re-energized glow.
Gently Rejuvenating Skin
Once it is applied, natural heating properties of the mask open up the pore to cleanse impurities and help penetrate skin for maximum efficacy. With a potent antioxidant formula of high quality ginseng and other natural herbs, Designed to post-cleanse that hydrates, nourishes and visibly firms your skin.
Immediate Result
Filling in the skin with nutrients where there once was impurities, this mask thoroughly hydrates the skin to make it shiny and healthy. This multi-action face mask restores skin suppleness and elasticity with intense hydration.
Skin Friendly
Firm up sagging complexions, plumps up wrinkles, brightens tone, and gives skin a dose of B vitamins. While its best for dry and aging skin types, this ginseng mask makes a real difference on any skin type.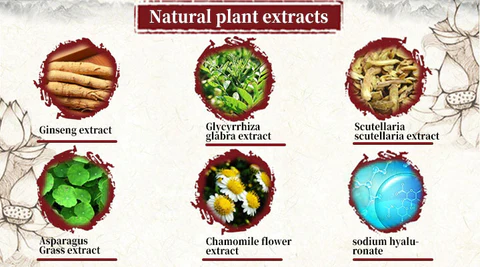 User Review:
1.Goes on easy. Smells so good. This is a moisturizing mask. You are going to put it on and let it moisturize. But it is so rich and nice and leaves your skin dewy and glowing. Use it as often as you like. I use it a couple of times a week. Easy to remove. Just wash it off. Let it sit and do its magic. I will buy it again. Again, smells divine! Once it is on your face you can feel a little warm tingle. Not uncomfortable… nice. I've only been using this mask for a few weeks, it seems to already have helped with improving elasticity and reducing fine lines around my mouth !!
-Isabella Cullen, 40 years old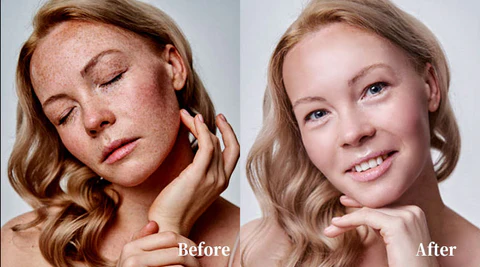 2.This mask is different and wonderful! The ingredients are amazing. I felt and saw wonderful results immediate.y. Love the thick liquid texture. Thank you for this precious product!! The product itself, it is easy to apply, especially with the spoon. You don't need to worry about getting products everywhere, and it helps you to apply an even coat on your skin. The mask is like a gel and has a nice scent to it. Ginseng is said to aid with anti-aging with continued use, and I think this mask will be beneficial, if only to an extent. You don't use too much product at a time, so it should last quite a while. I will order again!
-Alice Swan, 34 years old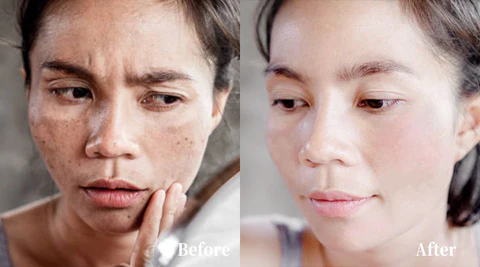 Doctor's review: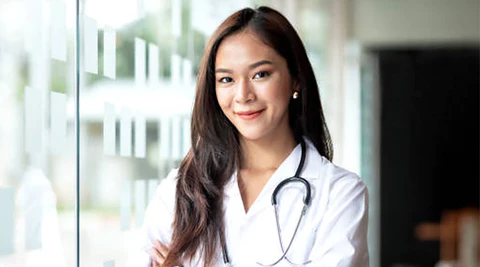 One of my top choices and recommendation of skin care products. Unlike other face masks, this will not dry out your skin. It's just the best! It's light and it brightens dark marks, tightens my pores, and drys up mild pimples. I recommend this mask with all my clients with different skin types. I personally used it to test, I really have a very sensitive skin but this product works good for me. Make sure to cleanse your face then dry it up before applying this mask. Put on the mask and sit for at least 10 minutes to make sure your skin can absorb all benefits of the mask. Recommending to use moisturizer after rinsing it off. I added this to my daily skin routine also and encouraged my clients to do it.
Dr. Aimee Pascual, DND Derma Clinic
May contain ingredients :
1.Ginseng Extract – Delay skin aging, prevent skin dryness and dehydration, increase skin elasticity, inhibit the reduction of melanin, and make skin white and smooth.
 2.Chamomile Flower Extract – Contains a variety of trace elements, has anti-inflammatory, anti-inflammatory and soothing effects.
3.Polygonum Cuspidatum Extract – It has a good effect on the activity of B-16 melanocytes, promotes the activity of macrophages, and reduces the melanin content of the skin.
4.Centella Asiatica Extract – It has a promoting effect on the vitality of fibroblasts and an elimination effect. It has a good polymerization effect with phospholipid substances and has a significant effect on eliminating acne.
How to Use:
This is a peel-off mask enriched with Ginseng Extract to help achieve the ideal healthy skin. Applies in a thick formula to remove dead skin cells and other impurities.
1.After cleansing, apply a generous amount evenly to the face.
2.Using the tips of your fingers, gently massage into the skin and you will feel the mask warming up.
3.After massaging for about 5-10 minutes, rinse with water. Make sure to cleanse thoroughly with cool water.
Package Includes: 1 x LIMETOW™ Black Tea Peeling Mask