LIMETOW™ – Heated Eyelash Curler
LIMETOW™ – Heated Eyelash Curler
Introducing LIMETOW™, an innovative tool designed to transform the eyelash curling experience. Utilizing two advanced heating options and a radian design for safe application, this tool delivers effortless eyelash curls with long-lasting results. Enjoy a stunning, wide-eyed appearance that boosts confidence in every situation.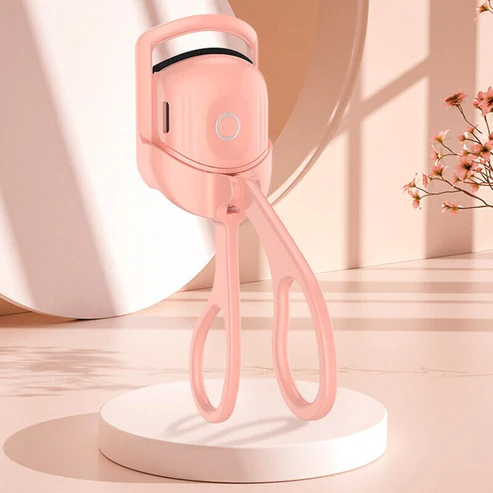 REASONS WHY LIMETOW™ WILL IMPROVE YOUR LIFE
✅ LONG-LASTING CURL: LIMETOW™ features a powerful and innovative heating function that ensures a long-lasting lifting effect. Enjoy beautifully curled lashes that maintain their shape throughout the entire day.
✅ QUICK HEATING: With the 10-second quick heating feature of LIMETOW™, rapidly reach an optimal temperature to achieve stunning curls. This brings unparalleled convenience and time efficiency to daily beauty routines.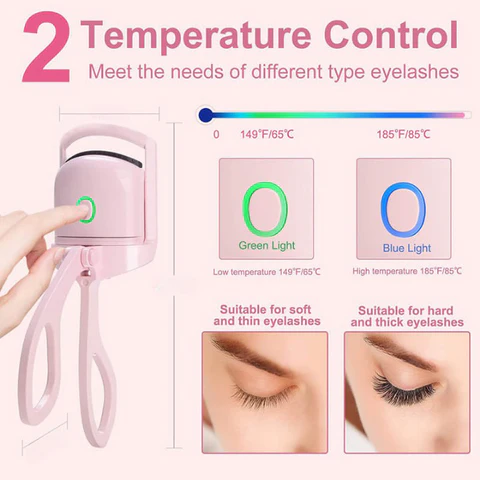 ✅ TEMPERATURE CONTROL: LIMETOW™ is designed with two temperature control options, ensuring the ideal heat settings that best suit lash type and desired curl intensity. Come across flexibility that provides greater control and customization.
✅ SAFE & COMFORTABLE: An ergonomic and radian design ensures a comfortable grip to avoid slips or mishaps and contours to the natural curvature of the eyelids. Experience outstanding comfort, safety, and precision with LIMETOW™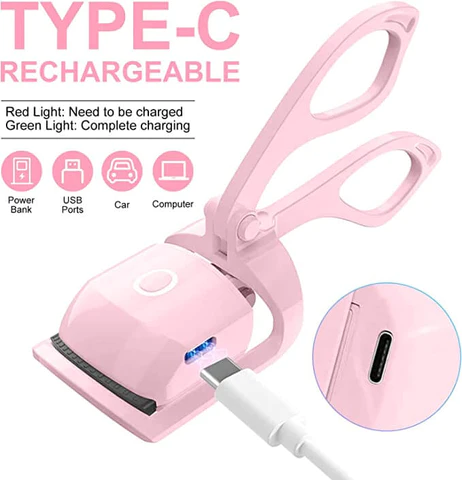 ✅ COMPACT & PORTABLE: LIMETOW™ sleek and lightweight profile makes it easy to fit in a purse, makeup bag, or even a pocket. Relish in the freedom to perform touch-ups or full curling sessions at home, the office, or during travel.
✅ RECHARGEABLE: LIMETOW™ is designed with a built-in 230mAh rechargeable battery and is charged via USB type-c. This device can be used multiple times on a single charge, ensuring consistent performance and reliability.
HOW TO USE LIMETOW™
We understand the challenges of achieving long-lasting, perfectly curled eyelashes with traditional tools and methods. Imagine the morning rush, trying to create that stunning look, only to have your curls fall flat within hours, leaving you feeling less than confident. Studies have shown that 73% of women are dissatisfied with their current eyelash-curling methods.
Enter LIMETOW™, the perfect solution for effortlessly stunning lashes. Harnessing advanced heat technology,  this innovative tool delivers long-lasting curls effectively, streamlining the beauty routine. Enjoy a new confidence every day, knowing that captivating, wide-eyed looks are now easily attainable, transforming the eyelash curling experience into a joy rather than a chore.
PRODUCT SPECIFICATIONSOutput Voltage: 3.7v
Charging Voltage: 5v
Charging Mode: Type-C Direct Charging
PACKAGE CONTENTS1 x LIMETOW™ – Heated Eyelash Curler
(1) X USB Type-C Cable