Neck & Shoulder Massager For Pain Relief
Neck & Shoulder Massager For Pain Relief

Ready for Instant Neck and Shoulder Pain Relief?

Are you tired of the nagging neck and shoulder pain that disrupts your daily life? Introducing our Neck & Shoulder Massager for Pain Relief – your personalized at-home spa experience. Elevate your well-being and unlock the power of relaxation with our Neck and shoulder Massager.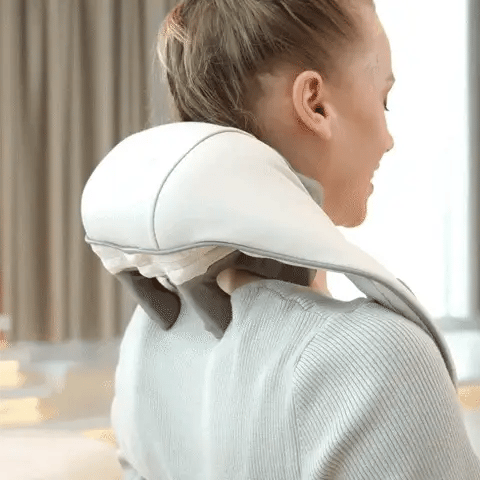 In a world filled with stress, our Neck & Shoulder Massager for Pain Relief is your oasis of calm. With its gentle massage and soothing heat, it eases muscle tension and promotes relaxation. As you use it, you'll feel stress fading away, leaving you refreshed and ready to tackle life's challenges with renewed energy. Experience the calmness it brings – a break from the demands of the day, a moment of rejuvenation, and a path to inner peace.
Unique Features and Benefits
✅ Simulation Massage: Designed to replicate the tension and strength of human fingers, kneading and pressing your body for a deeply relaxing massage experience.
✅ 
Targeted Relief:
 Our massager simultaneously targets sore points on your neck and shoulders, reaching deep into the fascial layer for effective relief.✅ 
Versatile Use:
 Extend the benefits to other areas like your lower back, arms, thighs, and calves with dynamic squeeze and pinch functionality.
✅ Muscle Relief: Within minutes, ease discomfort and find relief in those tense shoulder muscles.
✅ Deep Smart Heating: Experience soothing heat therapy, promoting blood circulation and muscle relaxation. It features a hot compress design with temperatures easily adjustable providing a deep relaxation and muscle tension relief experience.
✅ Dual Kneading Modes: Choose from two massage modes, tailored to your preferences – gentle or deep kneading.
✅ Wireless Convenience: Enjoy cord-free mobility with a 2000mAh battery for hassle-free massages.
✅ 5D Massage Head: Equipped with six 5D massage heads, it covers essential acupoints on your shoulders and neck, providing a deeply relaxing massage experience and helping alleviate shoulder and neck pain.
✅ USB-C Charging: Effortless recharging ensures you're always ready for your next massage session.
✅ Auto Shut-off: Set the 10-minute timer for a safe and worry-free massage session, and enjoy the convenience of an adjustable strap to keep the massager in the perfect position without needing to hold it.
✅ Portability: Its compact design allows for relaxation at home or on the go.
✅ Save $1,000's In Massage, Physio & Chiro Fees
✅ 14-Day Money Back Guarantee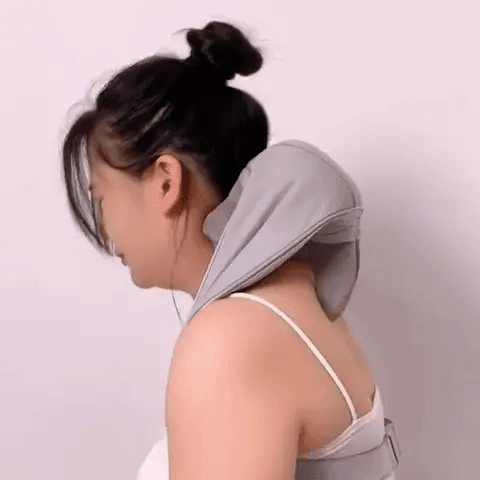 Usage Instructions:
Charge Smartly: Connect the charger when the battery is low (don't use it while charging). Red light during charging, green when full (unplug before use).
Start & Stop: Press once to activate massage (automatic mode), and press again to turn off. The automatic mode includes heating, kneading, and massage.
Custom Modes: In massage mode, use the mode button to select different massage styles.
Adjust Strength: After turning on, press to cycle through three strength levels.
Heat Control: In massage mode, press to activate or deactivate heating
Precautions:
Always unplug after use.
Keep it dry; avoid using it in damp places.
Don't use it while sleeping.
Use 30 minutes after meals.
If discomfort occurs, stop use.
Supervise kids and those with limited mobility.Consult a doctor if pregnant or with health conditions.
Stay hydrated after a massage.
Contact the manufacturer for cord replacement.
Keep away from kids and those with disabilities.
Use with caution if heat-sensitive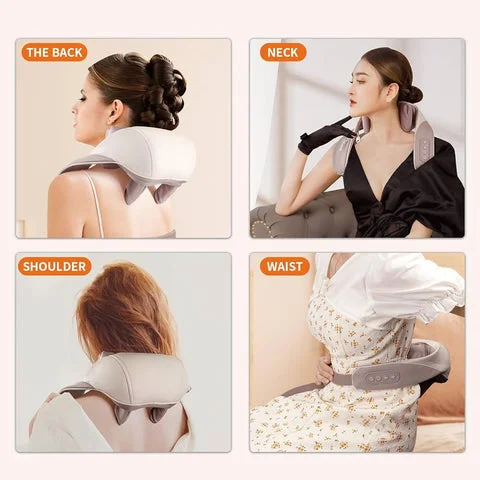 Specification:
Charging voltage: 5V
Rated Power: 15W
Battery Capacity: 2000mAh
Charging Port: Type-C
Size: 120*15cm