Oveallgo™ Ultrasonic Pest Repeller
The Oveallgo™ Ultrasonic Pest Repeller has 2 technology functions and 1 new energy source:
Electromagnetism technology: It acts on ants, cockroaches, rats and other rodents using electromagnetism and effectively repels them.
Ultrasonic technology: It uses ultrasound to target mosquitoes and flies and effectively keeps them away.
New energy source: This pest controller uses advanced new energy sources and features low energy consumption. When used 24 hours a day, the costs are only 0.2-0.5 euros per month (based on the average electricity price in Germany).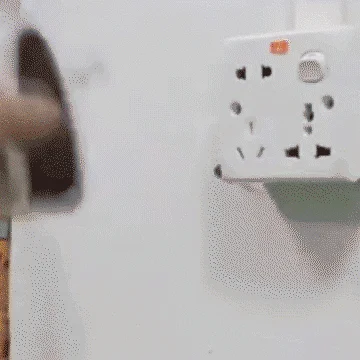 Electromagnetism sends electromagnetic pulses through the wiring in your home's walls to create a hostile environment that causes pests to pack up and leave .
The device's intermittently emitted ultrasonic waves make life unbearable for pests, so they flee the area where the ultrasonic waves work.
ENVIRONMENTALLY FRIENDLY – A product for home use that works 24 hours a day, 365 days a year, WITHOUT dangerous chemicals that are toxic, poisonous or emit unpleasant odors.
SAFE FOR CHILDREN AND PETS – It is completely safe for children and pets and also does not affect any of your household electronic devices.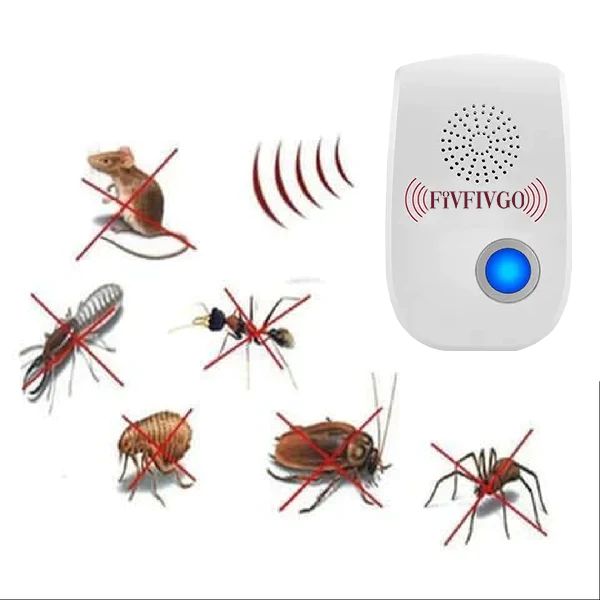 SAY NO TO HARMFUL PEST CONTROL
Exposure to pesticides used in traditional pest control can have serious health and environmental impacts.
Pesticides such as surface sprays and termite treatments remain in the environment for days, weeks, or even longer after application.
They can cause irritation to the eyes, nose and throat.
Health symptoms may include headache, dizziness, nausea, vomiting, abdominal cramps, diarrhea, blurred vision, excessive watering of the eyes, sweating, and excessive salivation.
Chronic exposure to some pesticides can cause damage to the liver, kidneys, endocrine and nervous systems.
They can contaminate the air, soil or dust that floats in the environment for days.
Pesticides can enter your body through food or drink, skin contact, pesticide-soaked clothing, inhalation of pesticide fumes, sprays, or dust.
A bird or pet can be poisoned if it eats a spider/rat killed by the insecticide.
Risk factors for pesticide poisoning include unborn babies and young children, pregnant and breastfeeding women, and the elderly.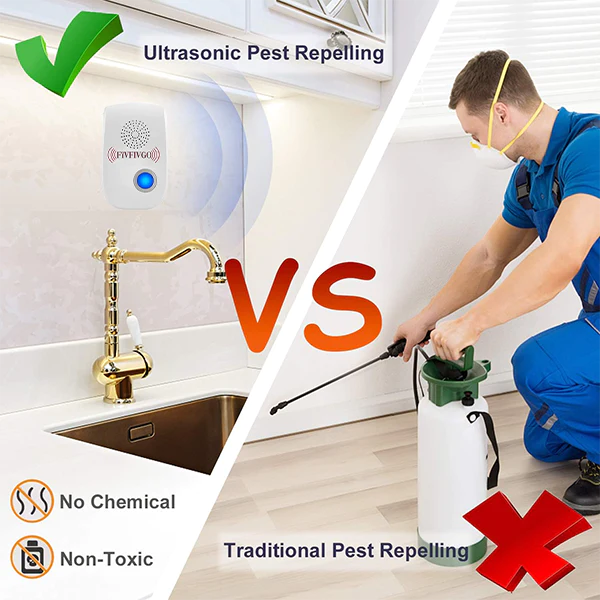 Specifications
Material: ABS
Color: White
Light color: Blue
Plug type: US, EU, UK, AU
Product size: L*W*H: 9*5.6*3.5cm
Product weight: 67.5g
Power: 5W
Scope of delivery: Oveallgo™ Ultrasonic Pest Repeller, plug it into the socket for indoor pest control. Pest repellent against mice, insects, cockroaches, spiders, rodents and mosquitoes*1/3/5 pieces
Package Includes: 1 x Oveallgo™ Ultrasonic Pest Repeller