RICPIND SwiftGlide Mini Electric Shaver
RICPIND SwiftGlide Mini Electric Shaver
Revealed: The newest grooming essential—introducing the compact RICPIND SwiftGlide Mini Electric Shaver and experience compact and precise trimming
Discover the ultimate grooming convenience with the RICPIND SwiftGlide Mini Electric Shaver. This compact powerhouse redefines on-the-go grooming, offering precise, smooth results wherever you are. Engineered for portability without compromising on performance, its sleek design ensures effortless handling, delivering a flawless shave every time. Embrace the freedom of impeccable grooming, pocket-sized for your convenience.
Your Perfect Gift for any occasion!
The RICPIND SwiftGlide Mini Electric Shaver emerges as an ideal choice for gifting on occasions like Father's Day, birthdays, Thanksgiving, anniversaries, Valentine's Day, New Year's, and beyond. Don't overlook its versatility as a fantastic Christmas gift tailored for the men in your life!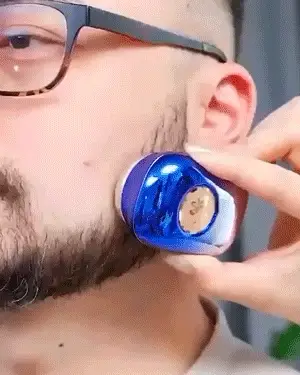 How does Micro-vibration bass motor work?
The Micro-vibration bass motor operates through subtle oscillations, a technology ideal for precise hair trimming or shaving. These nuanced vibrations, finely tuned for grooming purposes, facilitate efficient and smooth hair removal, ensuring a comfortable and accurate grooming experience.
Key features of RICPIND SwiftGlide Mini Electric Shaver
Precise and Painless Shaving. The motor boasts an impressive speed of 6600rpm, double that of standard electric shavers, ensuring precise and safe shaving. Even when running low on power, the motor maintains stable speeds, effectively preventing beard clogs and enabling painless shaving.
Wet and Dry Use & Fast Charging. This device boasts an IPX7 waterproof rating, allowing for complete body wash support and full immersion waterproof performance. With its micro-vibration bass motor, it delivers continuous power, high-speed functionality, and minimal noise. Charging is a breeze, as it achieves a full charge in just 30 minutes, providing over 6 hours of usage. Plus, the Type USB interface ensures convenient charging via computers, mobile power supplies, and more.
Pocket Size. Compact and easily stowed in your jeans pocket, this Mini Portable Electric Shaver is designed for convenience. Crafted with an aluminum metal body, it offers durability and a comfortable, non-slip grip. Perfect for air travel, business trips, office use, in the car, on-the-go moments, camping adventures, and beyond.
Wide Application. This versatile Shaver is a one-stop solution for shaving needs, effortlessly handling leg hair, armpit hair, chest hair, and overall body grooming for both men and women. Say goodbye to multiple devices—this single tool covers all your at-home grooming requirements.
Designed with Micro-vibration bass motor
The RICPIND SwiftGlide Mini Electric Shaver is thoughtfully crafted, boasting a state-of-the-art Micro-vibration bass motor that guarantees precision and efficacy in every shave. This innovative motor technology orchestrates refined vibrations, ensuring a smooth and comfortable grooming experience. Melding power and finesse, this shaver embodies ingenuity, becoming an indispensable tool for effortless and accurate hair removal.
Efficient Shaving
Compact and Easy to Use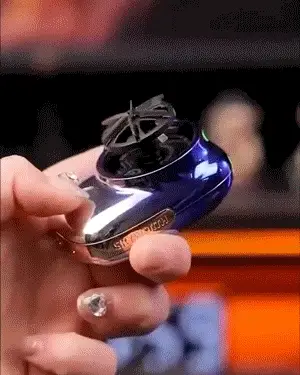 Check out more of our happy customer's review
"The RICPIND SwiftGlide Mini Electric Shaver has been a fantastic addition to my grooming arsenal. Its compact design fits my on-the-go lifestyle perfectly. The precision it offers is unmatched, thanks to the Micro-vibration bass motor, delivering an incredibly smooth shave. What's more, the battery life is exceptional—I charged it once and it's been running for days without needing another charge. It's transformed my grooming routine in the best way possible!" -Muhammad Khan
"The RICPIND SwiftGlide Mini Electric Shaver has completely won me over! It's ideal for quick touch-ups and surprises with its ability to provide a remarkably close shave. The Micro-vibration bass motor is a game-changer—powerful yet gentle on the skin—and its portability is unmatched. I've recommended it to friends, and they're equally impressed. It's an investment that's truly worth it for its performance and convenience!" -Stephen Sandford 
What makes RICPIND SwiftGlide Mini Electric Shaver special?
Compact and powerful design
Precision with Micro-vibrations
Versatile for all areas
Exceptional battery life
Portable grooming essential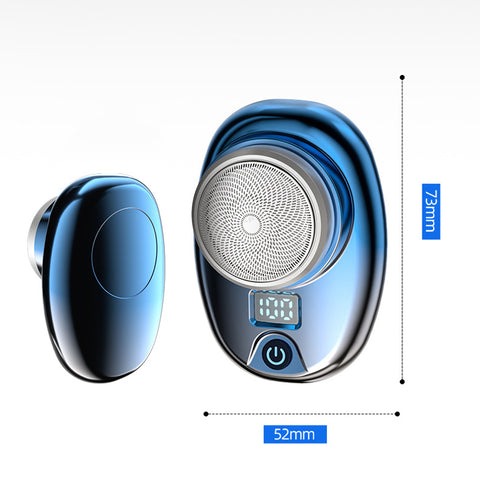 Package Includes: 1 x RICPIND SwiftGlide Mini Electric Shaver