AgeRelief™ Orthopedic Compression Shoulder Brace
AgeRelief™ Orthopedic Compression Shoulder Brace
🏋️ Superior shoulder support
💪  High-quality, durable materials
🌬️ Breathable and comfortable
👌 Easy to adjust and maintain
🚚 Fast Shipping,buy 2 free shipping worldwide!
✅ Ideal for active lifestyles and injury recovery!
Experience the relief immediately upon wearing the AgeRelief Shoulder Brace. It's specially designed to provide immediate pain relief, allowing you to enjoy daily activities without any discomfort.
Professionally Recommended to Treat Shoulder Injuries​
Rotator Cuff? Shoulder Tendonitis? Inflammation? Dislocation? AgeRelief is the perfect and definitive solution for a plethora of different shoulder problems. Get it, wear it, and experience instant relief from pain.
 Ultimate Solution To Chronic Pain
AgeRelief Shoulder Brace is the ultimate non-invasive solution for chronic shoulder pain. It works by providing constant, targetedcompression, effectively alleviating discomfort and helping to restore normal function.
Your In-Home Physiotherapist​
Experience the benefits of a professional physiotherapy session right in your home. AgeRelief provides targeted support and relief, just like a personal physiotherapist would. Except, with this brace, you can enjoy these benefits anytime, anywhere! Say goodbye to expensive and time-consuming physiotherapy sessions.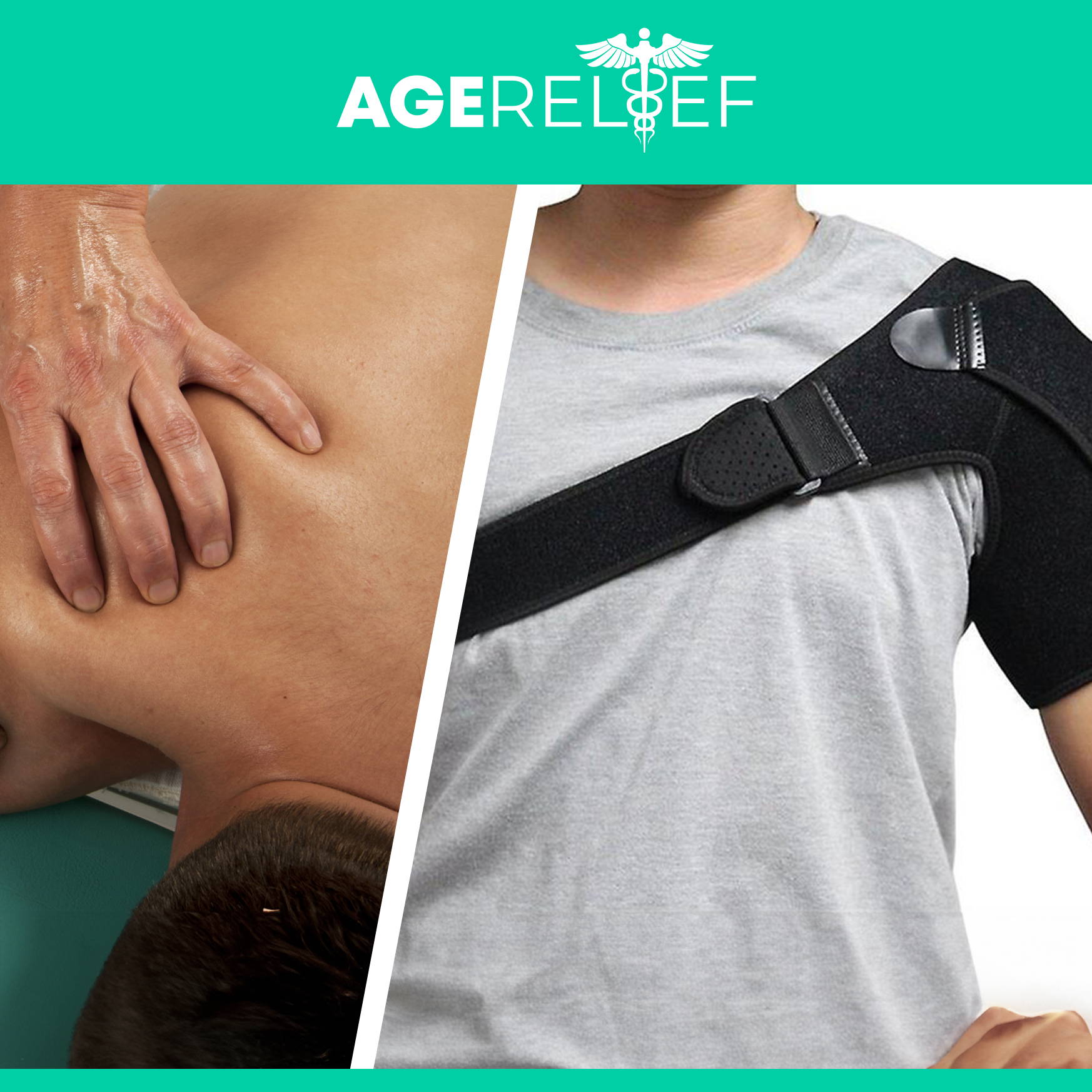 The therapeutic compression from the AgeRelief Shoulder Brace increases blood circulation, promoting faster healing and reducing recovery time. It's like having a personal trainer for your shoulder, working round the clock to get you back in shape.
Superior Shoulder and Joint Support​
Experience unmatched support for your shoulder joint, promoting correct posture and reducing the strain on your rotator cuff. With AgeRelief, you get reliable stability that protects your shoulder and prevents further injuries.
Reverse Damaging Postural Habits​
AgeRelief Shoulder Brace helps to correct and prevent poor posture that can lead to chronic pain. By encouraging correct alignment and movement, it works to reverse damaging habits and ensures healthy shoulder function.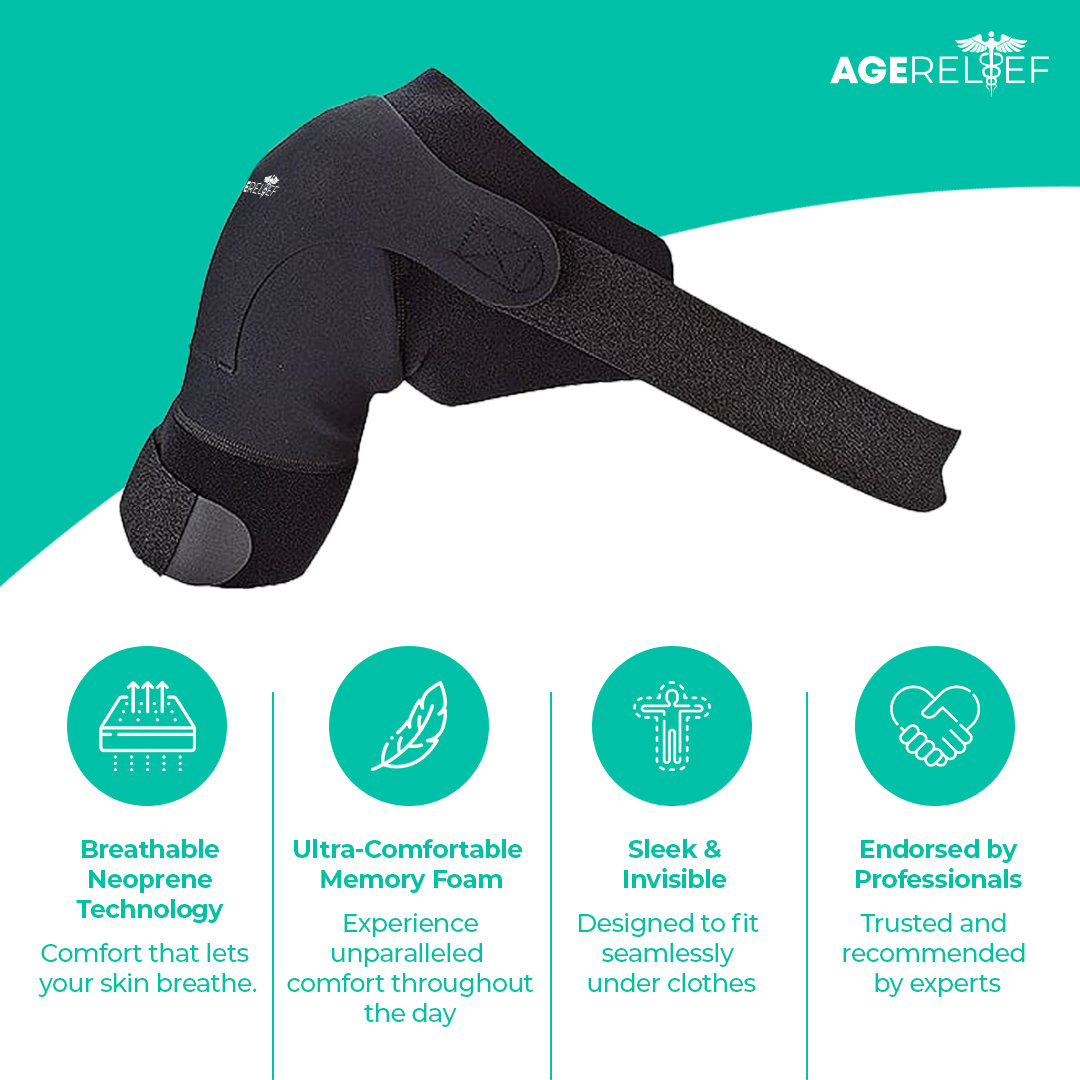 Long Lasting Comfort and Fit​
Made from high-quality materials, the AgeRelief Brace is incredibly comfortable and adjustable, allowing you to wear it throughout the day without any discomfort.
AgeRelief™ Orthopedic Compression Shoulder Brace