Antibacterial Silicone Bath Brush
✨2023 new silicone bath brush🛁🛁
Bring you an excellent bathing experience and cleansing effect, relieving you from fatigue throughout the day.🥰🥰
Elevate your bathing experience to a spa-like experience – the ultimate secret to rejuvenated skin!🥰🛀
✅Antibacterial silicone
✅Soft nylon bristles
✅Massage acupoints
✅Easy to hold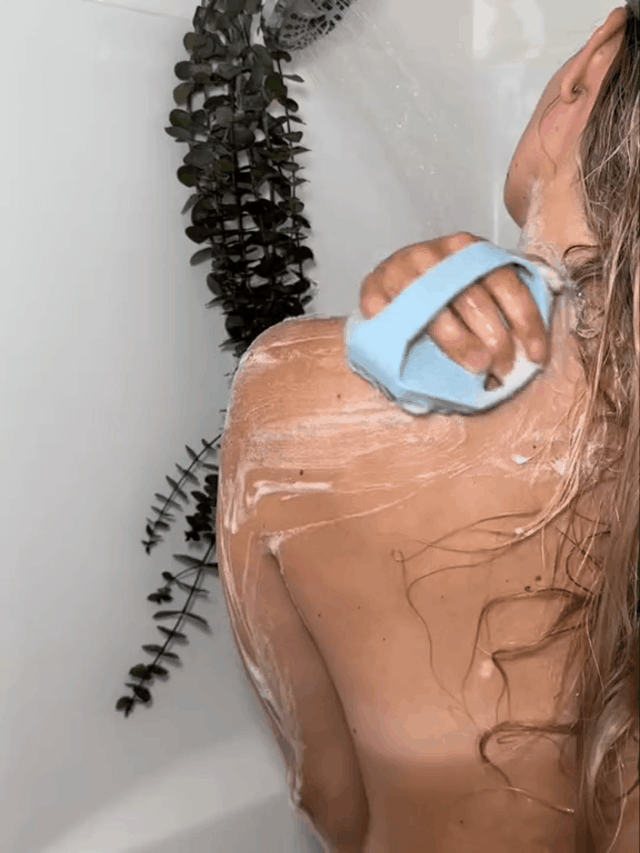 Compared to cheap silicone scrubbers that claim to be hygienic, it uses antibacterial silicone material.
Proven to resist 99.99% of odor-causing bacteria growing on its surface. It is also mildew-resistant.
Thick and soft nylon bristles hold soap and lather well, effectively cleaning dirt from pores and rejuvenating skin. Not only will it not harm your skin in the shower, but it will also make your skin look smoother and softer.
Indulge in the massaging power of this silicone bath brush to eliminate dead skin cells and boost blood circulation to rejuvenate your complexion. A multi-purpose tool, it doubles as your personal deep cleansing body scrub, effectively helping to unclog pores and prevent ingrown hairs while leaving your skin irresistibly smooth and radiant.
We know that showers can get slippery when soap is used. This silicone exfoliating body scrubber features an ergonomic handle strap and textured handle to secure it to your hand while scrubbing.
Foldable, small in size, light in weight, easy to carry, quick to dry💗💗convenient for outdoor travel, very suitable for home bathrooms, business trips, and sports gyms.
SPECIFICATIONS
Material: Silicone
Colors: Grey, Pink, Green, Blue, Black
Size: 11*11*3.2cm