Baby Warm Sleeping Bag
Baby Infant Buttoned Knitted Swaddle Sleeping Bag
This baby blanket is made of high quality fabrics, soft cashmere material, which will become even softer with daily use. It is a soft and comfortable Baby Infant Button Knit Swaddle Sleeping Bag. The perfect accessory for your newborn baby this winter is the Newborn Baby Winter Warm Sleep. They are cute, soft and comfortable hats, booties and swaddle blankets that will not harm your babies' sensitive skin.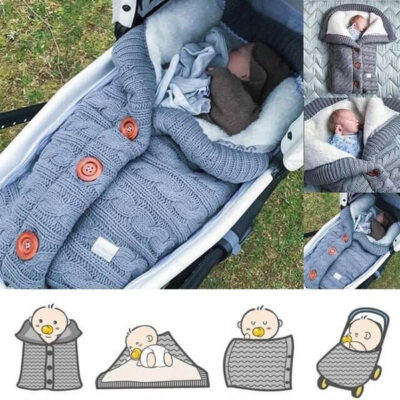 The baby warms the winter, waiting for his mother or small child for the winter season. Baby sleeping bag. Knitted blankets with buttons to provide a warm and comfortable sleeping environment for babies. Soft and warm knitted blanket is suitable for attracting the baby's attention. This Baby winter button-up blanket has excellent function and keeps warm in winter.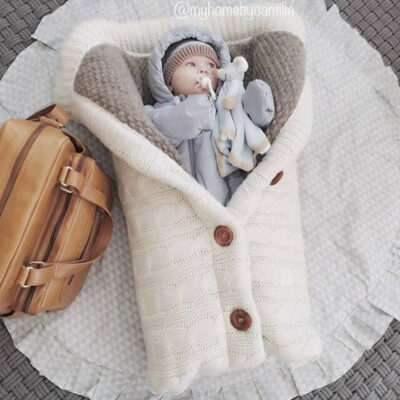 Can be easily tailored as your babies.
Ultra-soft plush blanket is extremely versatile and can be used as a stroller blanket, nursery blanket, multi-purpose blanket or sleeping bag to keep your baby feeling safe and warm.
A wonderful gift for an expecting mother or baby shower, and you can be sure to earn their appreciation.
The cute colors and unisex design are suitable for both girls and boys.
SPECIFICATIONS
1 x Baby Warm Sleeping Bag
Pattern Type: Solid
Material: COTTON
Item Type: Sleepsacks
Fabric Type: Worsted
Size :68*40 Cm
Weight: 380G
Material: Acrylic + Berber Fleece
Weaving: Knitted Linen Flower Color
Packaging Size: 40*32*3