Bluetooth Car Kit
The Bluetooth Car Kit is designed to provide a simple hands-free solution for answering and receiving phone calls while on the go!
This mini Bluetooth receiver can make all your wired headphones Bluetooth accessible. It's a must-have accessory for every car!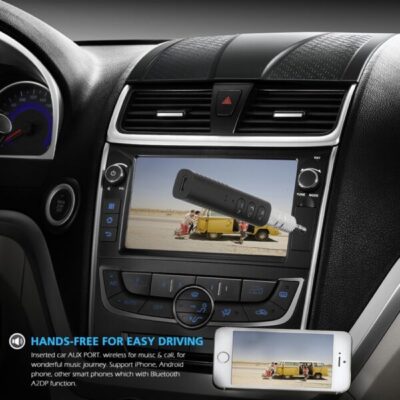 Easy setup combined with intuitive controls make enjoying your personal playlist and favorite podcast a real pleasure. While you're at it, grab a few extras for your friends and family!
Hurry up and grab this amazing device at a very affordable price and get it now! Limited number left due to very high demand!
Product features:
How to Use: Firstly, connect the receiver to your non-Bluetooth headphone or computer speakers or car stereo system. Further, power on the Bluetooth receiver by holding until the blue and red indicator lights start flashing alternately. Thirdly, turn on the Bluetooth function of your phone or music device. Further, search for Bluetooth device and select Bluetooth Music. The final step is pairing successful and start to enjoy the music.
Charging: Red LED light up when charging, and it shuts off while fully charged.
Type: Bluetooth Audio Receiver
Material: Plastic
Color: Black
Bluetooth Version: 4.1
Frequency Range: 2.4GHz
Profile: A2DP
Transmission Range: up to 10m / 33ft
Power Supply: DC 5V
Charge Time: approximately 30 minutes
Working Time: approximately 4 hours
Size: 1.4 x 1.5 x 5.8 cm / 0.5 x 0.6 x 2.3 inch (Length x Width X Height)
Package Includes: (1 x Bluetooth Car Kit) 1 x Bluetooth Audio Receiver; 1 x 3.5mm * 3.5mm adapter; 1 x User Manual in English