Ceoerty™ HGrow Rice Water Hair Essence
Our Ultimate Hair Regeneration Solution – Ceoerty™ HGrow Rice Water Hair Essence
Ceoerty™ HGrow Rice Water Hair Essence boasts an innovative and effective formula that promotes blood circulation in the scalp, stimulating cell metabolism. This provides the hair follicles with the essential nutrition and hydration, allowing for robust hair root growth. The multitude of ingredients rich in proteins aids in repairing damaged hair while strengthening hair fibers, reducing hair fall and breakage. Additionally, the essence's unique formula possesses antibacterial and anti-inflammatory properties, helping to alleviate issues of dandruff, scalp inflammation, and fungal infections. Its potent moisturizing effects deeply hydrate hair strands, ensuring hair appears healthier and more luminous.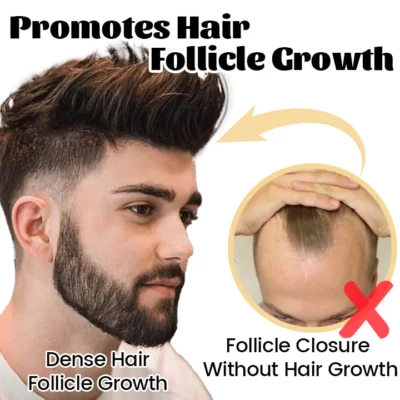 Special Features of Ceoerty™ HGrow Rice Water Hair Essence:
Reduces hair fall
Contains natural rice extracts
Prevents the formation of dandruff
Promotes hair growth, making hair soft and dense
Enhances hair's smoothness and shine, improving dry and frizzy texture
Repairs damage from perming and dyeing
Sulfate-free, paraben-free, phthalate-free, pH balanced.
Specifications:
Ceoerty™ HGrow Rice Water Hair Essence
Net Weight: 30mL
Shelf Life: 3 Year
Package Includes: 1 x Ceoerty™ HGrow Rice Water Hair Essence