Chick Slingshot
Chick Slingshot
This new turkey slingshot will provide you and your family the funniest holiday playing together!😍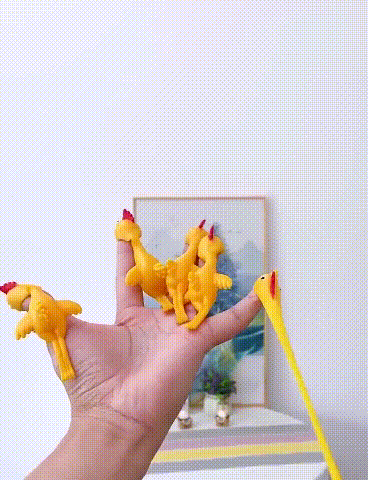 FEATURES:
MADE FOR GOOD OLD STRETCHY FUN – Kids can have hours of good laughs as they play with this novelty toy; makes a great fidget toy for sensory play to relieve stress too. Also has a squishy and rubbery texture that kiddos just can't resist.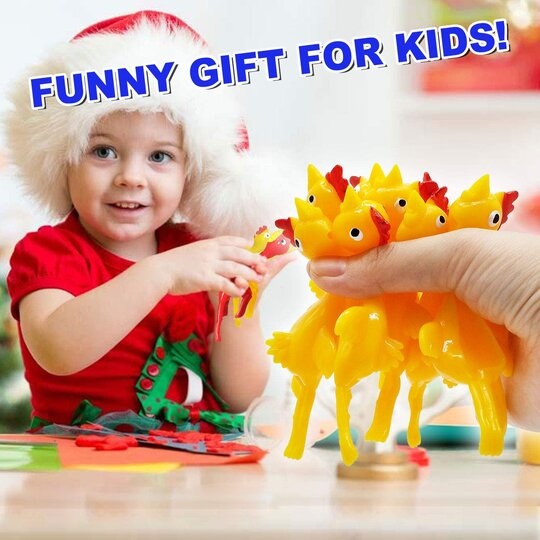 STRETCHES AND STRETCHES – This incredible toy lets you pull, squeeze, flex, and fling it but stays super elastic. Stick your finger into the chicken's mouth and pull back on its legs. Now take aim and fire away, deploying the egg-laying creature using the classic sling shot method.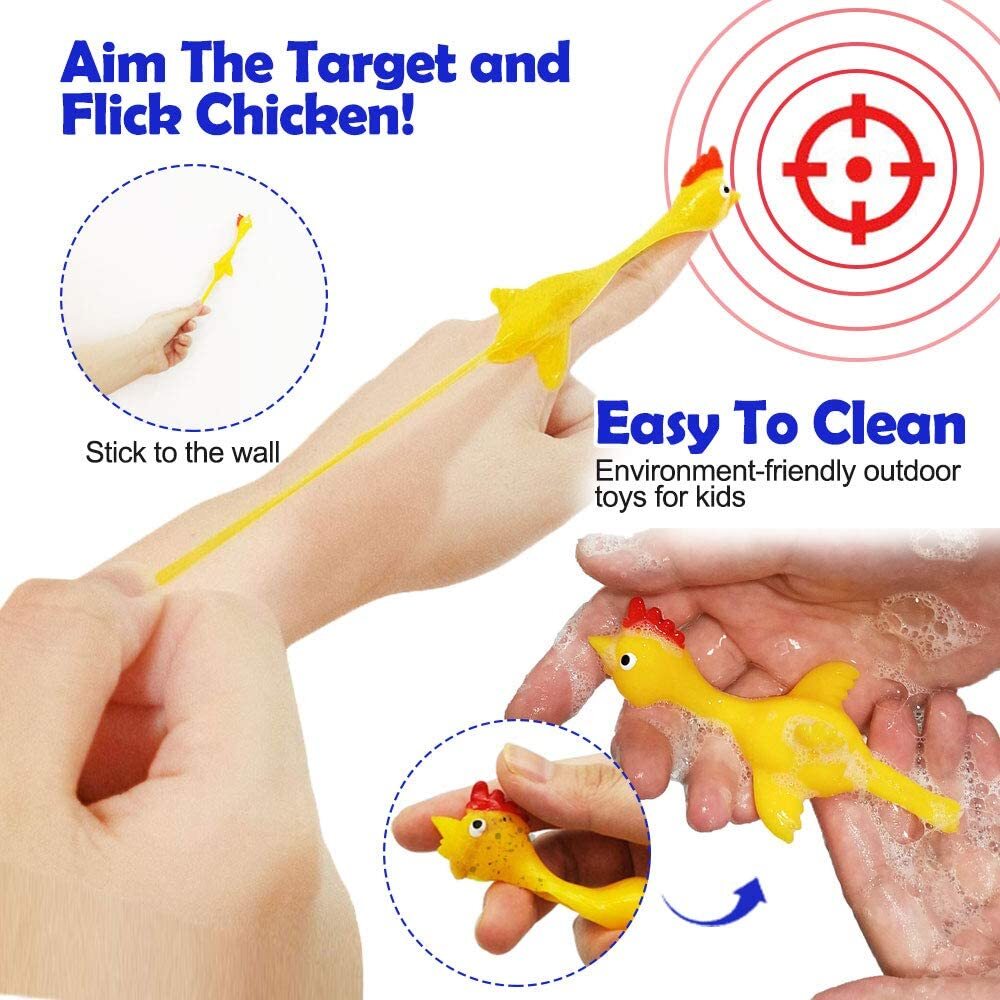 GREAT FOR PARTIES AND PRIZES – Kicko stretchy toy makes a fantastic party favor for a children's birthday party, Halloween, Christmas, Easter, and many more events or a prize for carnivals, games, medical offices, and special events.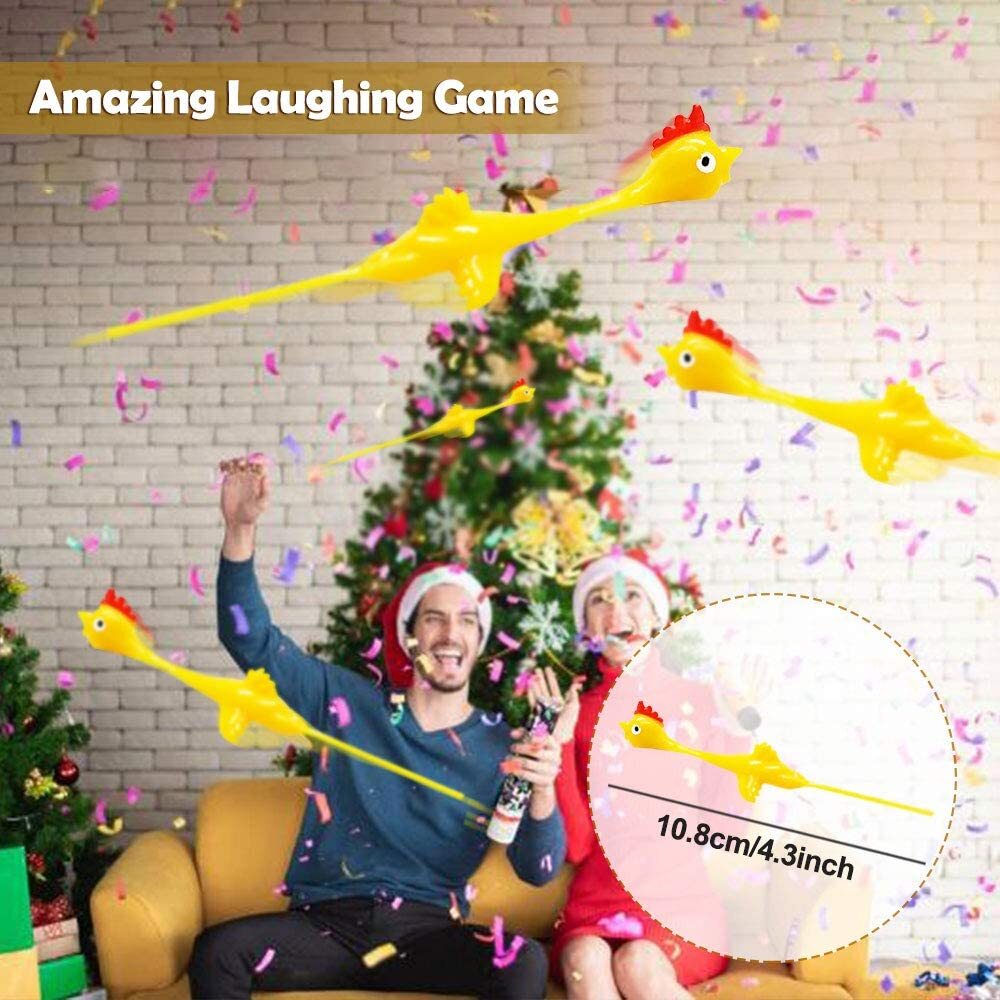 MADE FOR SAFE PLAY – Made with safe, high-quality rubber materials that can be washed with mild soap or detergent to stay clean. Components are hypoallergenic and non-toxic.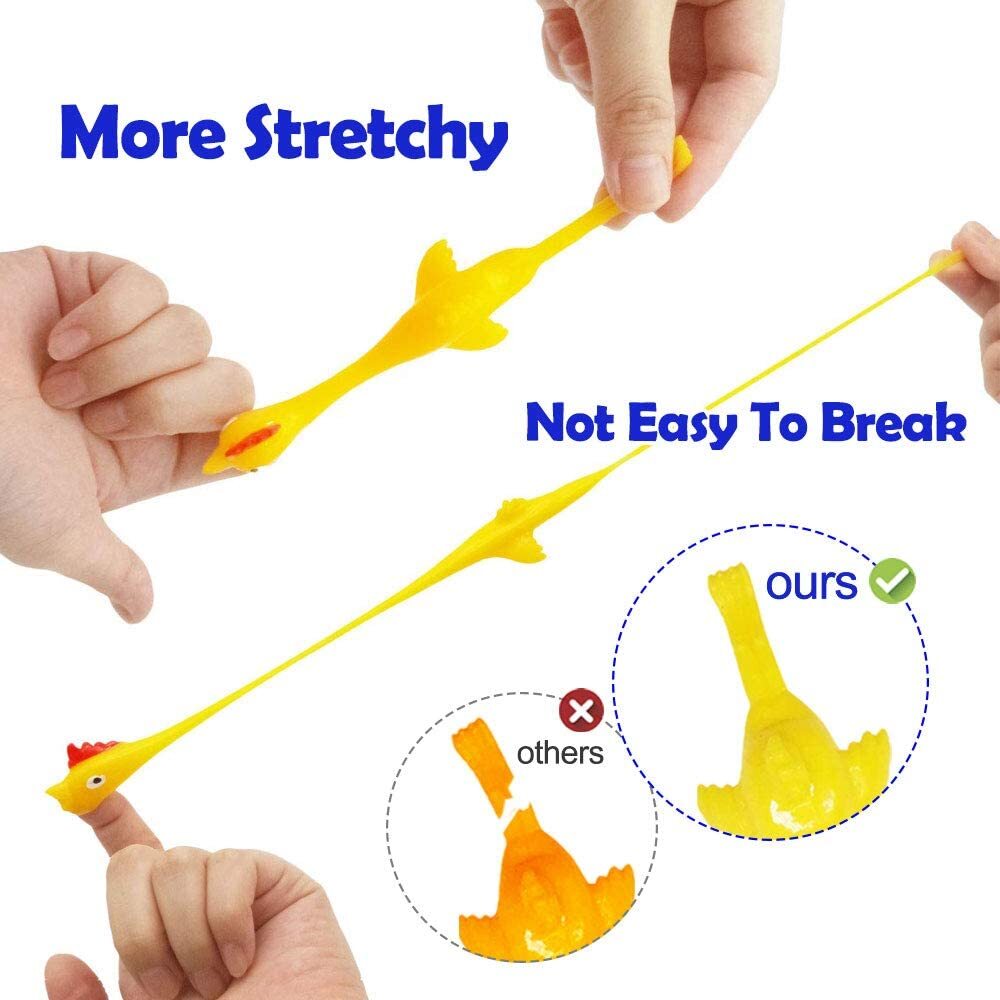 STRETCH YOUR IMAGINATION, NOT YOUR TOY BUDGET – Pack includes 5 pieces of 4.5 inch, orange-colored Kicko Flying Chickens. Prank your friends or flick them and let your cats and dogs chase after them.
Specifications:
Recommended age: 3 years and up
Chick Slingshot
PACKAGE INCLUDE: