Creative LED Light Luminous Fidget Spinner
Creative LED Light Luminous Fidget Spinner
💥Buy 1 Get 1 Free(2 pcs)💥
🔥Buy 2 Get 2 Free(4 pcs)🔥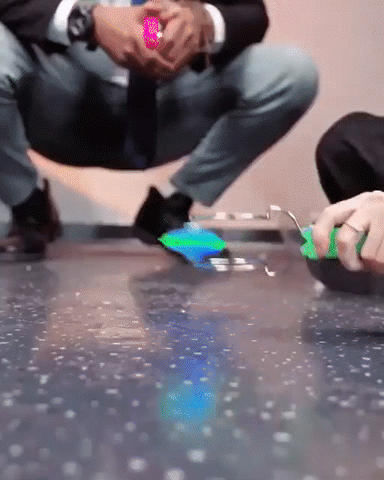 😍Fun and interesting little toys
😍Can increase parent-child interaction
【Amazing LED Light】 This Creative LED Light Luminous Fidget Spinner Magnetic Gyro is a kinetic wheel toy with light-up LED components that will surely put a smile on your face. It has a metal track specially designed to help the wheel spin quickly and efficiently. It is the original fidget spinner and will bring out the inner child in anyone who plays with it.
【Interesting Design】 This light-up wheel toy has a unique design with magnetic components that make it spin like no other. The metal track offers a smooth and effortless spinning experience while the LED components light up the wheel and add a special flair. It is the perfect toy for any adult or child who loves to fidget and play.
【Stress Relief】 This fidget spinner is designed to provide a safe and comfortable experience. The special magnetic components make it easy to spin without any worry of breaking or damage. It is a fun and exciting way to release stress and feel relaxed. The light-up LED components will put a smile on anyone's face.
【High Quality】 It is made with high quality and durable materials that will provide hours of entertainment. It is the perfect toy for any age. It is made with plastic and metal components that are strong and durable. It is also lightweight and portable, making it easy to take with you wherever you go.
Specifications: 
Package Includes: 2/4* Magetic Gyro Wheel
Material: Plastic
Power Supply: 3 × Button Battery(Included)
Size: approx.5x21cm/1.97×8.27in
Colour: Blue/Pink/Orange/Green