Deep Anti-Wrinkle Essence
BEAUTY ISN'T ONLY SKIN DEEP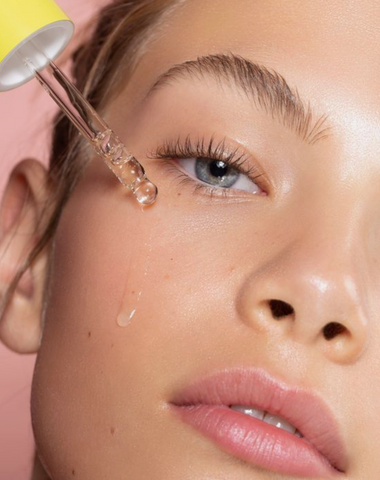 The term "beauty is skin-deep" refers to people who think beauty only relies on the skin but also the personality. However, you can balance both your inner and outer beauty with the Deep Anti-Wrinkle Cream!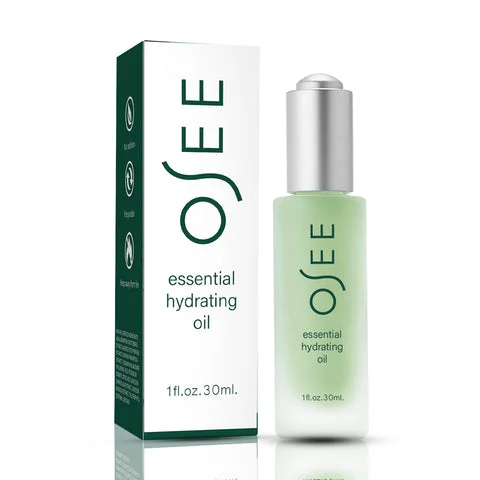 The Deep Anti-Wrinkle Cream ensures your skin becomes, feels, and looks young! Made from Vitamin C, Ceramides, and Matrixyl 3000, the Deep Anti-Wrinkle Essence deeply moisturizes, renourishes, and rejuvenates dull and aging skin back to its former luster and hydration, thus giving your skin a younger and healthier radiance!
Get yours today!
CUSTOMER TESTIMONIALS
Rishika is a skincare enthusiast and works as a model for a local beauty and fashion magazine. As the spokesperson, she often gets asked if she kept her skin young with surgeries but all she did was apply the Deep Anti-Wrinkle Essence on her skin daily to keep those wrinkles and dullness at bay!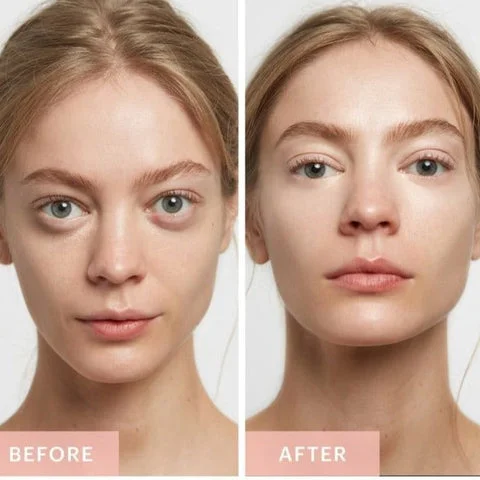 -"Your physical health influences your mental health. I start and end my day with the Deep Anti-Wrinkle Essence. In just a few uses, my skin became hydrated and more radiance which led to my wrinkles disappearing! Now, I get a surge of confidence whenever I see my face in the mirror!"
Layla is a highschool teacher with a lot on her plate. Juggling a class full of rambunctious boys and gossiping girls, she has to make sure each and every student learns and passes her class. All of that stress lead her skin to become wrinkled and dry. However, all of that changed after using the Deep Anti-Wrinkle Essence  for just a few months!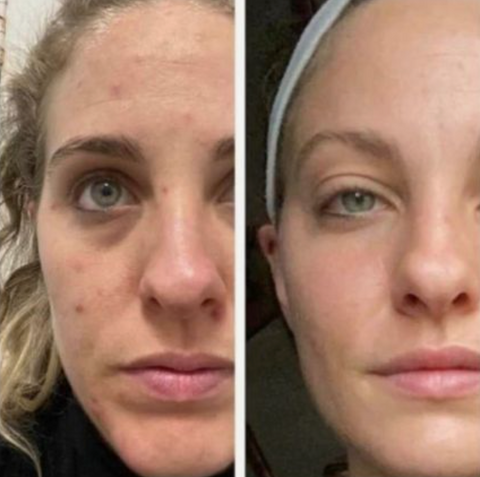 -"This is the best product ever! All I needed to do was wash and tone my face and place a good one to two pumps of this Deep Anti-Wrinkle Essence and my skin becomes hydrated in no time. In just a few months, my skin felt tighter and my wrinkles all faded away. Now, I look like a newbie fresh from college all those years ago!"
WHAT IS IT MADE OUT OF?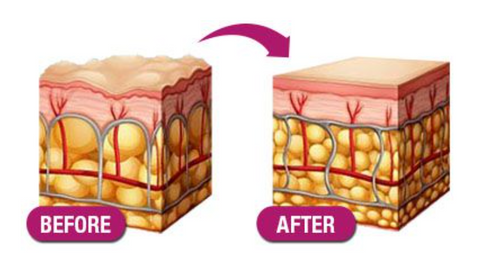 Matrixyl 3000+ is a powerful peptide used in various skincare and cosmetic products. According to studies, two months of using Matrixyl 3000 reduces skin roughness as well as wrinkle depth and volume by around twenty percent and wrinkle density by almost thirty percent! Additionally, Matryxl 3000 also helps soothe inflammation and make the skin firmer, thus preventing sagging skin, and other signs of aging.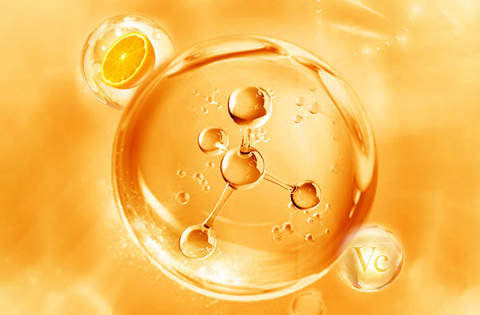 Vitamin C is a natural vitamin found in citrus fruits such as oranges, lemons, and limes. It is renowned for its role with increasing collagen production and synthesis which does a number of skin-related health benefits: Increasing collagen production delays the manifestation of the signs of aging such as wrinkles, fine lines, and crow's feet; it does this by nourishing deep within the skin matrix, replacing old and damaged cells with newer and stronger one as well as increasing its longevity. This increased collagen replacement and rejuvenation leads to tighter and more elastic skin. Additionally, the increase of collagen production also helps with brightening the skin through rejuvenation and repression of melanin (skin pigment cell) production, thus leading to more toned and farer skin. Lastly, thus added collagen boost also aids with decreasing pore prominence and pore size, thus leading to your skin bearing a flawless appearance and a smoother texture. Additionally, Vitamin C is a potent antimicrobial vitamin that prevents infections such as acne and has been proven to soothe inflammation.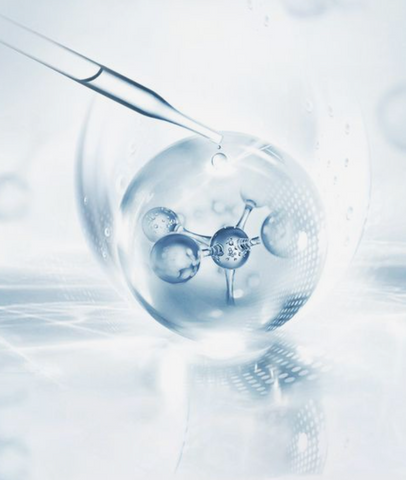 Ceramides are a type of fatty acids (lipids) naturally found in the outer layers of your skin. It maintains the integrity of your skin's barrier properties, which aids  with hydration retention by locking in moisture on your skin, preventing drying. Your barrier properties is a film of hydration that keeps dust, pollution, and germs out of your skin, thus decreasing the likelihood of infections and breakouts. Due to its ability to retain moisture, Ceramides decrease wrinkle appearance.
SARRA'S ANTI-WRINKLE EXPERIENCE
BEFORE USE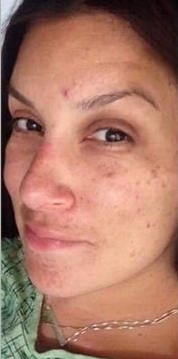 Sarra's skin has always been dry ever since she was young. Now that she's past her thirties, her skin has become wrinkled and sagging. However, her dermatologist recommended the Deep Anti-Wrinkle Essence  to help her skin become rejuvenated again.
MONTH 2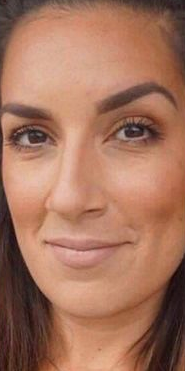 Sarra's skin has been receiving constant hydration with her twice a day use, her skin no longer feels rough and dry. Her skin now donned a healthy and dewy glow. Additionally, her skin has struck a balance between being too oily and too dry, that's why she doesn't have to use abrasive cleansing products anymore!
MONTH 4 ONWARDS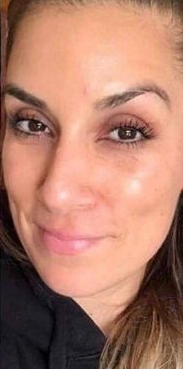 Due to the constant hydration her skin has taken on a firmer feel, which leads to her wrinkles and sagging skin disappearing. All in all, her appearance looked better and younger!
HIGHLIGHTS
Hydrating and Moisturizing- The Deep Anti-Wrinkle Essence deeply penetrates your skin, thus providing layers of moisturization from the inside out.
Anti-Aging- The Deep Anti-Wrinkle Essence nourishes your skin and eliminates wrinkles, fine lines, crow's feet, and other blemishes from the inside out.
Balancing and Non-Greasy– No need to worry about excessive dryness or oiliness. The Deep Anti-Wrinkle Essence  is the perfect mediator for erratic skin types and has the power to balance your skin's sebum production all while sporting a non-greasy formula that  doesn't leave any sticky or oily residue when it dries.
Decreases Pore Appearance- The Deep Anti-Wrinkle Essence  contains collagen-boosting ingredients that replaces damaged skin cells and makes way for healthier ones, thus decreasing pore size and giving your skin a smoother feel.
Maintains Battier Properties- The Deep Anti-Wrinkle Essence  contains products that protect and maintain your barrier properties by creating a film of moisture on the top layer of your skin which locks in moisture as well as staves off infections such as acne.
Decreases Pigmentation- The Deep Anti-Wrinkle Essence  decreases pigmentation issues such as aging spots and also helps even out skin tone.
HOW TO USE
Wash and dry your face (exfoliate if needed).
Use toner and pat your face dry.
Place 1-2 pumps of Deep Anti-Wrinkle Essence  on your fingers.
Dot the Deep Anti-Wrinkle Essence  around your T-Zone (Foreheads, cheeks, chin).
Massage and apply the product onto your skin.
Pat your face dry.
Use the product twice a day, daily.
Do not use it on injured and exposed skin.
Do not use parts outside its intended use.
Keep out  of the reach of children and pets.
Store in a cool and dry place.
For external use only.
SPECIFICATIONS
Ingredients: Matrixyl 3000, Vitamin C, Green Tea Extract, Ceramides, Aloe Vera
Net Weight: 1fl oz (30ml)
Shelf Life: 3 Years
Target Audience: Men, Women
Target Age: Teens, Adults
Applicable Skin Types: All
Applicable Body Parts: Face, Neck
Cosmetic Effects: Moisturizing, Hydrating, Anti-Aging, Oil Control, Collagen Boosting, Anti-Acne, Antibacterial, Soothing
PACKAGE INCLUDES
1 x  Deep Anti-Wrinkle Essence