Giant Skeleton Groundbreaker
💀This 7-foot-tall Giant Skeleton Groundbreaker is too cool and will make your Halloween yard stand out. 🔥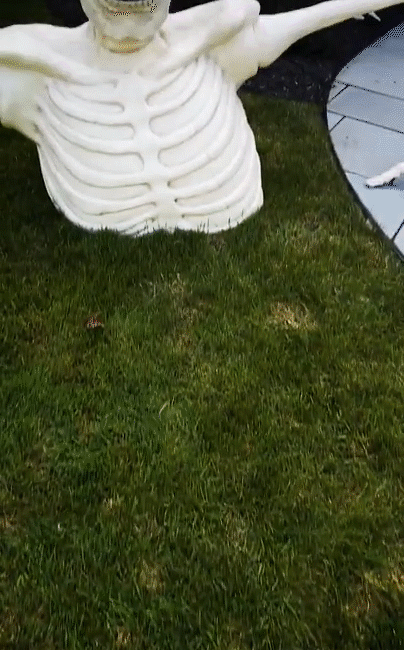 Give trick-or-treaters a huge scare with this epic yard decoration.
The enormous plastic ground breaker has eight pieces that make it look like an skeleton is emerging from your graveyard. Create the focal point of your Halloween haunted house.
This is a stunning piece that will captivate all who pass by, enjoy the envious looks from your neighbours. Get on top of your Halloween decorating this year.
Simple assembly required, just rotate each part counterclockwise.
7-piece decorating kit includes
Head, 20.5in wide x 20.5in deep x 34in tall
Neck, 10.5in wide x 9.5in deep x 30.75in tall
Chest, 44in wide x 27.5in deep x 30.75in tall
Right upper arm, 8.25in wide x 6.5in deep x 29in long
Right lower arm with hand, 4.5in wide x 9in deep x 19in long
Left upper arm, 6.5in wide x 7.5in deep x 38.5in long
Left lower arm with hand, 19.5in wide x 19in deep x 33in long
Click the "Add to Cart" button now! 
Limited Quantity – Will sell out fast!
NOTE: Our Facebook Official Customer Feedback Score Has Reached 4.5 out of 5. The Pages with a customer feedback score below 2 will not be allowed to advertise anymore. We take very seriously our product quality and customer service. Please rest assured of purchasing products in bobvss.com.