Headlight Repair Polish
The Peril of Dull and Damaged Headlights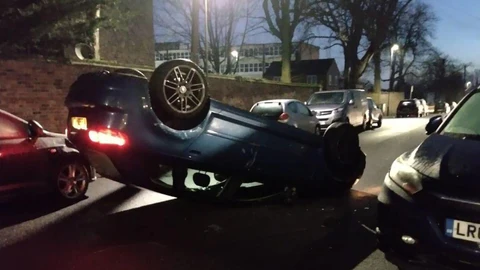 Driving with scratched, yellowed, dirty, hazed, or oxidated headlights is not just an aesthetic issue; it's a safety hazard. These problems reduce the effectiveness of your headlights, posing risks such as:
Reduced visibility, making it difficult to see the road clearly, especially at night.
Impaired depth perception, making it harder to judge distances and react to obstacles.
Increased glare from oncoming traffic, leads to potential accidents.
Decreased overall safety for both the driver and other road users.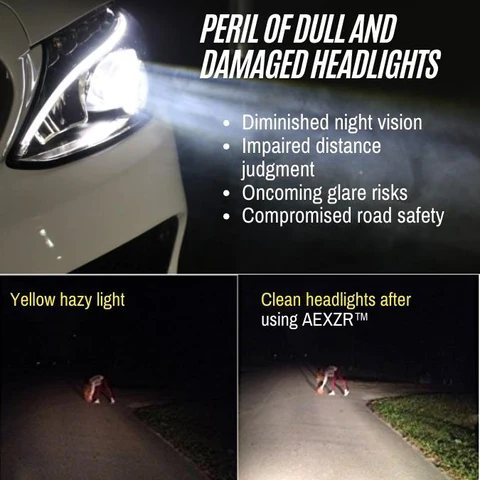 Meet AEXZR™ Headlight Repair Polish
AEXZR™ Headlight Repair Polish is your solution to these headlight woes. This advanced formula is designed to restore your headlights to their former glory, ensuring a safer and more attractive driving experience. With just a little effort, you can achieve professional-quality results without the need for costly professional services.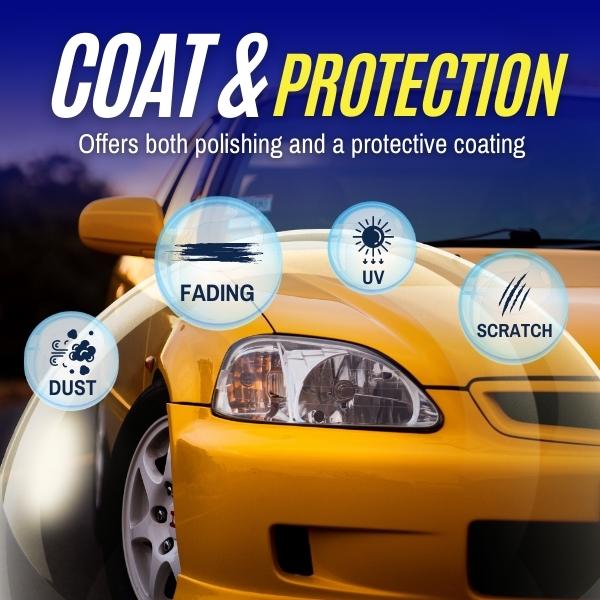 Key Benefits
Powerfully Remove Scratches and Fading: Our formula is specially designed to tackle scratches and fading, making your headlights look like new.
Dual Polish + Coating for a Fresh Look: AEXZR™ offers both polishing and a protective coating, ensuring your headlights not only look better but stay that way.
Ultimate UV Protection: Shield your headlights from harmful UV rays, preventing further damage and maintaining their clarity.
Restore Light Output: Experience improved light output for safer night driving, thanks to the restoration of your headlights.
Easy to Use: Enjoy a hassle-free application process, saving you time and effort in restoring your headlights.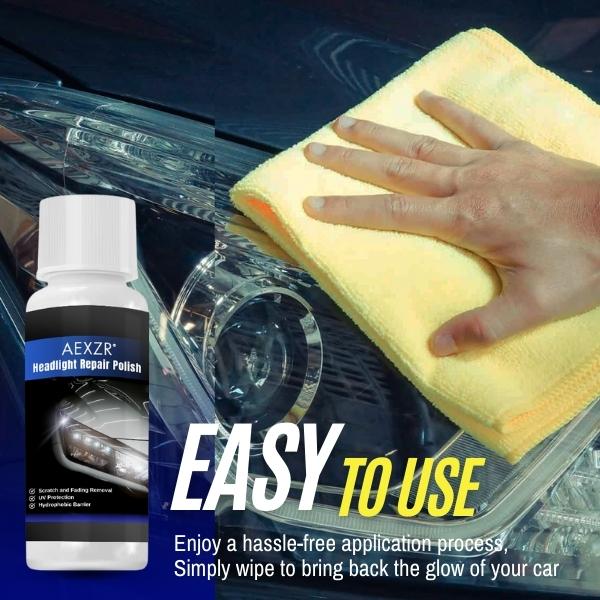 PACKAGE INCLUDES:  1/2/5/10 Pcs x AEXZR™ Headlight Repair Polish