Jet Blower
Jet Blower
These products are backlogs of stock from distributors in our warehouse that have now reached their contract period and the products have not been disposed of in a timely manner. Our warehouse has the right to sell these stocks at a low price to reduce our losses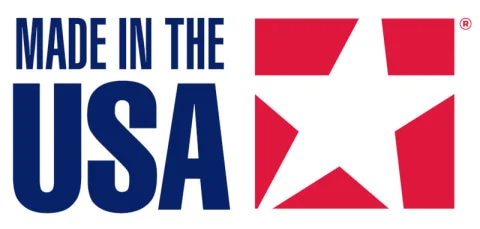 The mini turbo jet blower is one of the most powerful drying helper for washing car on the market, it can be also used for car interior cleaning, making your job way easier.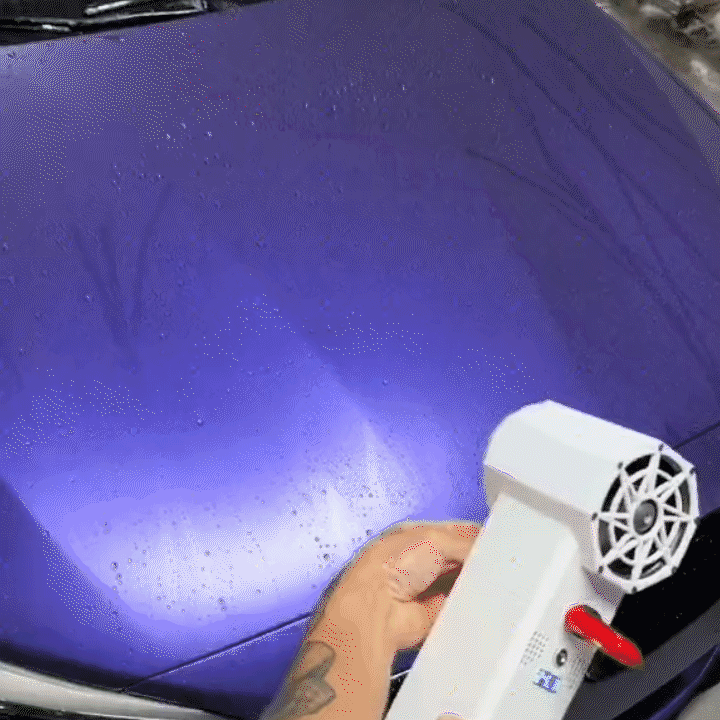 Fast & Easy
The turbo blower is the go-to detailing tool that uses an intense stream of air generated by pressure and speed exceeding 45 meters/second to dry any surface in the fastest way possible, dust all surfaces!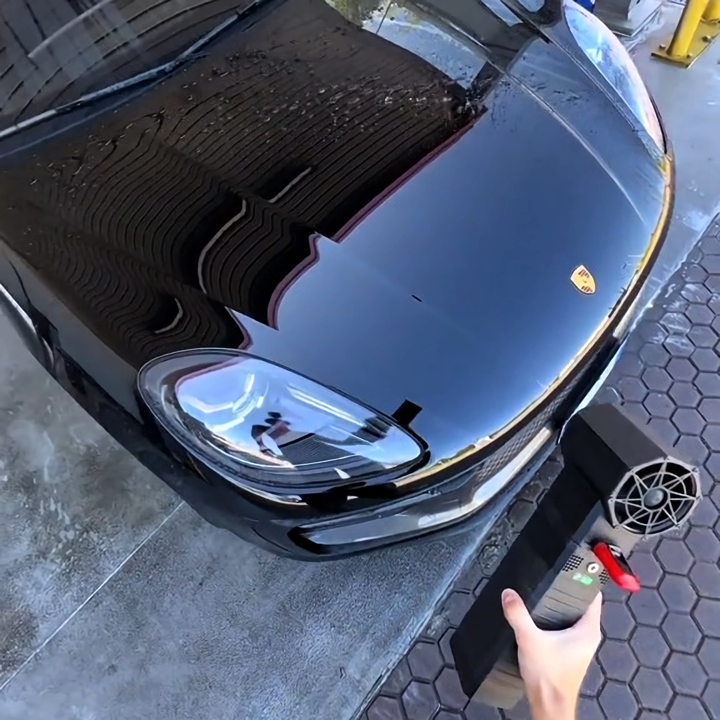 The Best Way To Dry
It cuts your drying time in half, it's also the safest and most fun way to dry;
it uses a strong stream of air and nothing makes contact with the surface, greatly reducing the risk of scratching your paintwork!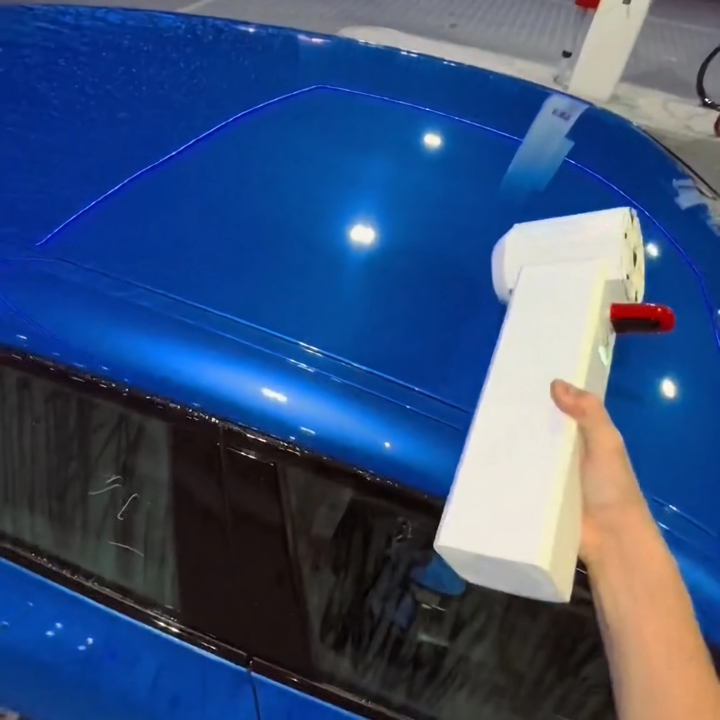 Max Power, Max Comfort
Press the easy access switch and feel the powerful 1000 watt motor push out an intense jet stream of air perfect for drying virtually any wet surface from your car to boat to wet pavement to houses, decks, and more!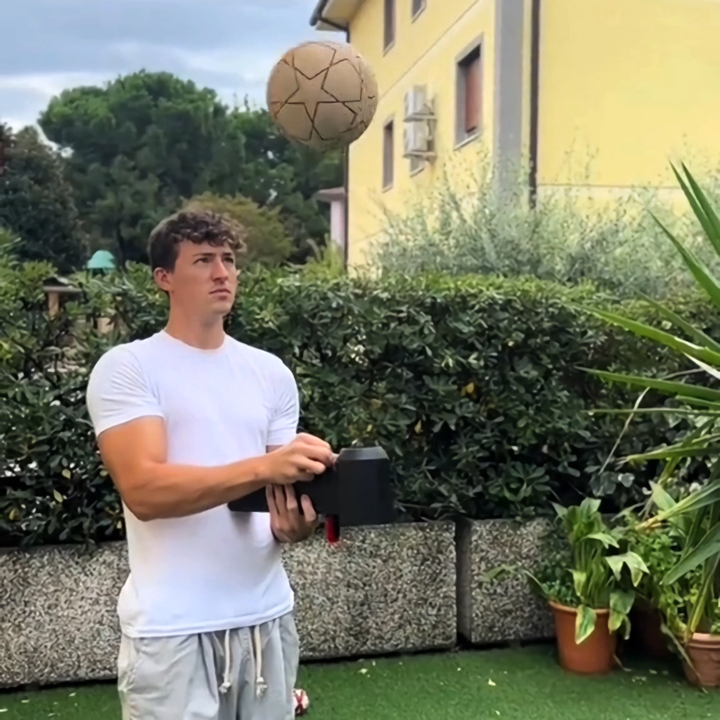 Long-Lasting Battery Life
The turbo jet blower is equipped with two large-capacity batteries and Type-C charging interface, each with a capacity of 3000mAh. Enjoy extended usage time without worrying about frequent recharging.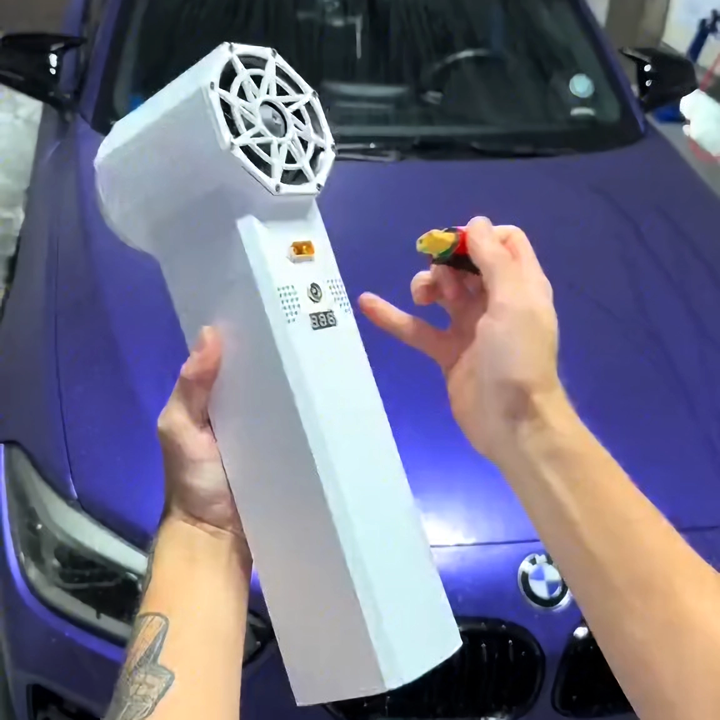 Dry The Nooks & Crannies
With the turbo blower, you can easily push standing water from hard to reach nooks and crannies after every wash such as mirrors, trim, bumpers, emblems, lug nuts, grilles, grates, door jambs and more!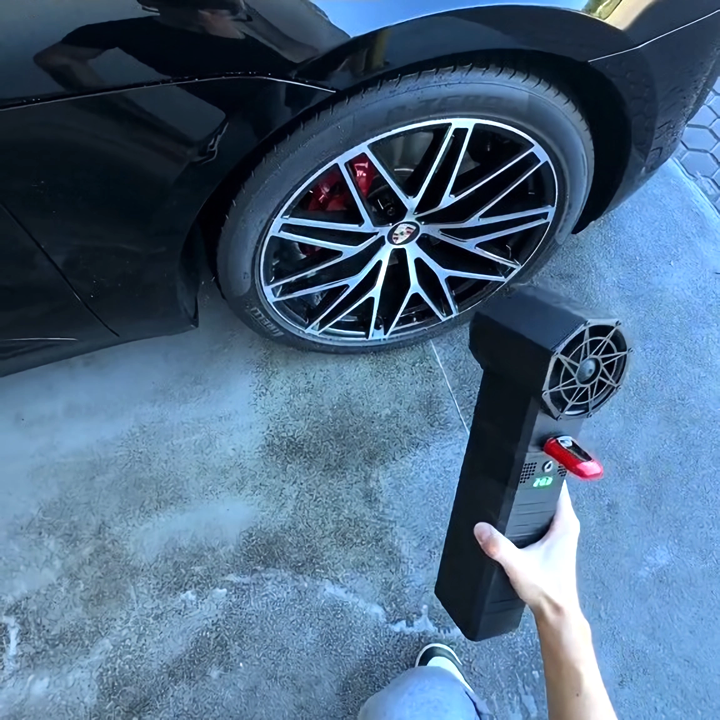 Specifications
Type: Turbo Blower
Power Source: Battery
Usage: Home DIY
Noise Level: 104 dB
Power: Brushless motor
Voltage: 24V
Package Included: 1 × Turbo Fan, 1 × Charger, 1 × Security Key