Magic Strapless Front Buckle Bra
Magic Strapless Front Buckle Bra
Magic Strapless Front Buckle Bra
Description
Get Rid of Annoying & Ugly Bra Lines. A Strapless Bra that every women loves to wear!
Is there anything more beautiful than a woman's sexy back and shoulders as she enters the room in a gorgeous evening gown? From Hollywood's red carpet affairs to costume balls and New Year's Eve dances, a strapless bra is the key to looking your best in any designer dress.
We've ingeniously designed this strapless bra in a crop top style that stays up all the time without giving you the dreaded uni-boob, making you look incredibly gorgeous. Moreover, the stretchy soft material, breathable mesh back, and form fitting feature feels next to your skin with all the support and coverage women need.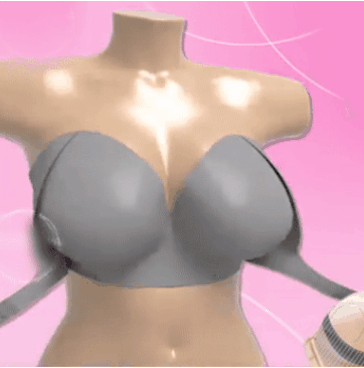 Perfect Stretch Hugs Your Shape
The soft yet stretchy fabric gives you form fitting style and feels great on your skin, offering the comfort you deserve.
No Bra Lines with Strapless Design
No more annoying or ugly bra lines, thanks to its strapless design that's perfect to match dress, shirt, and any off-shoulder style outfit.
No Rashes With Breathable Mesh Back
When wearing a strapped bra for hours, you can feel itchy on your back and shoulders, however, its breathable mesh back will take care of your skin, so you can wear in comfort all day.
Fashionable Colors to Wear All-Day
Bring out the best version of you by wearing this strapless bra all-day that comes in 3 fashionable yet sexy colors, boosting your feminine look.
Super Lift Up, Anti-Slip & 5D Support
Offering crazy comfort and support, you will hardly notice you are wearing a bra with this wireless support.
Suits Low Back outfits
Works with all your favorite low back dresses and tops. Offers a truly invisible look.
Sleek & Seamless
Light material offers an elegant naked feel.
Enhanced Natural Curves
Get natural looking curves with this bras pushup technology, engineered to look natural.
Magic Strapless Front Buckle Bra
Specifications
Material: 88% Polyamide, 12% Elastane
Color: Black, Gray, Beige
Size: See Sizes Above