Plush Warmth Long Socks
Plush Warmth Long Socks
Experience Eternal Comfort and Warmth with PlushWarmth Long Socks!
Say farewell to icy toes and welcome the embrace of pure coziness with our PlushWarmth Long Socks. These delightful, snug socks turn every moment at home into a haven of warmth and comfort, even in the chilliest of winter wonderlands.
🧦 Thigh-High Snuggles: PlushWarmth socks fit perfectly above your knees, ensuring that your legs stay snuggled and cozy.

📏 One Size Fits All: Whether you have big thighs or small thighs, PlushWarmth Long Socks are designed to provide the perfect fit for everyone.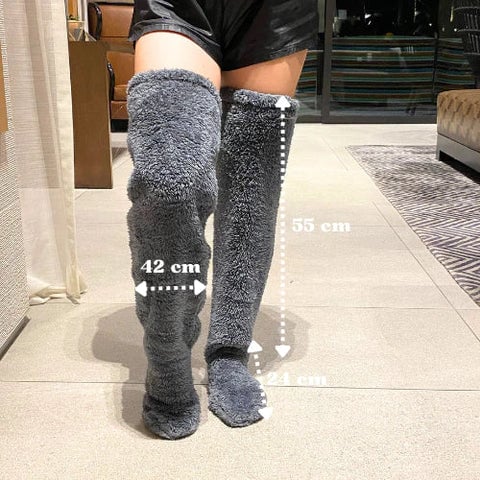 👣 Toe Cutouts: Easily pop your toes out for added convenience – it's as simple as 1, 2, 3!

☁️ Crafted from a High-Quality, Soft Polyester Blend. Cleaning your PlushWarmth socks is a breeze; toss them in with your regular laundry.

Lined with super-soft fleece, these cozy socks are crafted for everyday wear, ensuring comfort from morning to night, wherever you go.

Embrace the feeling of eternal snuggles and stay toasty warm with PlushWarmth Long Socks!