Portable Copper Gas Torch Gun
Portable Copper Gas Torch Gun
Make your outdoor activity more convenient!Great for charcoal grill, campfire, fireplace, welding, melting metal.etc
Features:
Professional&Premium – Cooking torch with safety lock to prevent accidental ignition, a wide base prevents the torch from tipping over. Professional piezo ignition technology make the operation of the torch safer. Aluminum alloy nozzle can withstand high temperature.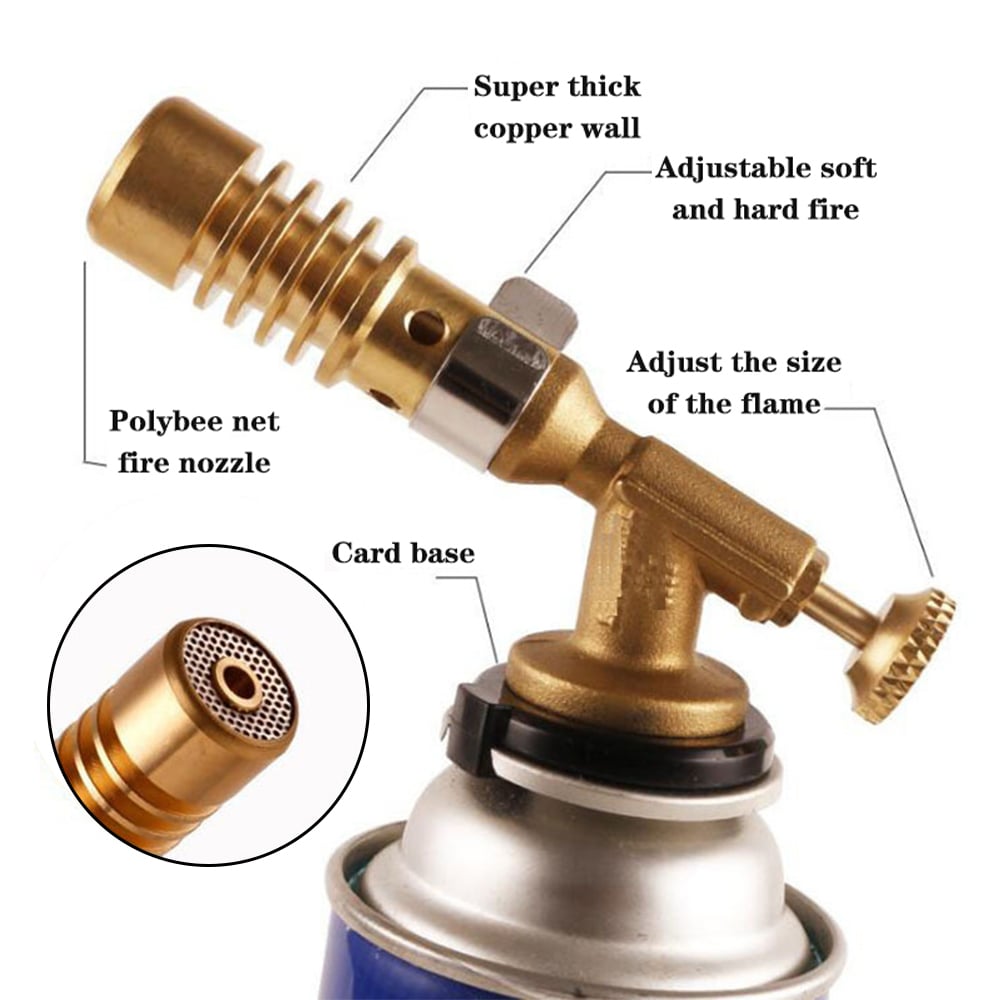 Adjustable&Continuously Flame Mode– Adjust the temperature range by the GAS button. Adjustable temperature can reach up to 1300 °C/2372 °F. Press the ignition button to light fire, turn the safety lock clockwise at the same time. Then it will keep firing without your pressing. You can achieve one-hand operation.
Refillable&Versatile – Use the any brand of butane to refill the culinary torch. Ideal for creme brulee, roast steak, roasting marshmallows, melting cheese and toasting bread crumbs etc.
Amazing&Great Gift -Stain resistant torch is a great choice for camping. Baking torchis widely used in outdoor activities. If your close friends who like outdoor BBQ or indoor cooking, torch lighter is the best choice as a gift.
Note:
1. Please keep away from the kids.
2. Power off when you change the gas.
3. Be sure no gas is leaking before you use it.
Specifications:
Material:Alloy body, full copper tube, stainless steel, plastic
Flame temperature: 1300°.
Can be equipped with gas tank: butane gas tank (buyers need to buy it yourself)
 Service Time: 1.5-2h