The waterproof blanket
The Perfect Bedding Solution: Keep Your Bed Clean and Dry
Allow us to introduce: The Loveblanket™
! A specially designed blanket that protects your mattress from any mishaps you may encounter. What sets it apart? Despite being 100% waterproof, it's incredibly comfortable and cozy!No more worries about unpleasant odors. Easy to clean. 100% waterproof. 
Recommended by couples: Antibacterial andluxuriously soft
Conventional towels quickly become wet and can harbor unwanted bacteria. The LoveBlanket™ takes away all your worries while creating a comfortable atmosphere with its high-quality, soft material. See for yourself!
Over 1,000+ couples have already made the switch, with over 94% of them wholeheartedly recommending the LoveBlanket™.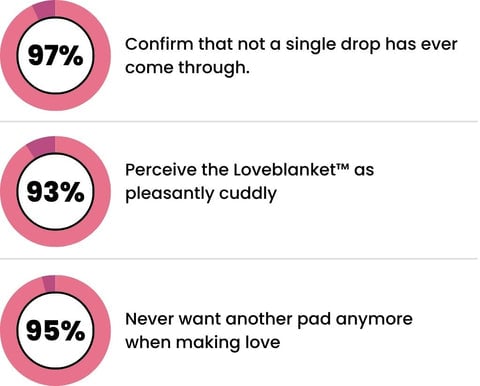 Package Contents:
1x LoveBlanket™ (100% Waterproof)