Zakdavi™️ Jasmine Rice Facial Foaming Wash
Benefits of Jasmine Rice Facial Foaming Wash
Youthful Glow: Infused with Jasmine Rice Ferment Filtrate, this foaming wash slows down the signs of aging, leaving your skin with a youthful radiance that only intensifies over time.
Deep Cleansing: Effectively removes impurities, excess oil, and makeup residue, ensuring your skin feels thoroughly cleansed and refreshed after each use.
Skin Rejuvenation: The combination of Jasmine Flower Extract and Provitamin B5 revitalizes your skin, promoting a fresher and more vibrant complexion.
Intense Moisturization: Sodium PCA works from within, providing deep hydration that leaves your skin plump, soft, and irresistibly touchable.
Soothing and Nourishing: Jasmine Flower Extract and Rosemary Essential Oil provide a gentle touch that soothes and nurtures your skin, leaving it balanced and harmonized.
Aromatherapy Experience: The calming scent of jasmine and invigorating rosemary essential oil turns your skincare routine into a spa-like experience, promoting relaxation and a sense of well-being.
Suitable for All Skin Types: The gentle formula makes it suitable for a wide range of skin types, including sensitive skin, ensuring everyone can benefit from its remarkable effects.
Visible Results: With regular use, experience a brighter, smoother complexion that exudes a natural, youthful glow.
Unveiling the Secrets: Key Ingredients Revealed:
Jasmine Rice Ferment Filtrate: This exceptional ingredient acts as a guardian against the visible signs of aging, working tirelessly to maintain your skin's youthful vitality.
Jasmine Flower Extract: Known for its soothing properties, this extract provides a gentle touch that nurtures your skin, leaving it refreshed and revitalized.
Sodium PCA: A potent moisturizing agent that penetrates deep within, leaving your skin hydrated, plump, and irresistibly touchable.
Rosemary Essential Oil: Infused with the invigorating essence of rosemary, this oil adds a refreshing zing to your cleansing ritual while offering its natural antibacterial properties.
Provitamin B5: Renowned for its skin-nourishing abilities, Provitamin B5 provides an extra layer of pampering, ensuring your skin feels soft, supple, and oh-so-beautiful.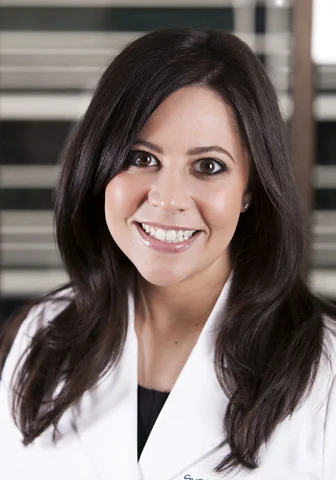 Testimonial from Dr. Sarah Thompson, MD. "As a board-certified dermatologist with years of experience, I can confidently say that the Jasmine Rice Facial Foaming Wash is a standout product. Its formulation, featuring Jasmine Rice Ferment Filtrate and Sodium PCA, demonstrates meticulous attention to quality and effectiveness. I've observed significant improvements in my patient's skin, including enhanced radiance (up to 30%), smoother texture, and increased hydration levels. The gentle formula makes it suitable for a wide range of skin types, and the natural fragrance is a delightful bonus. I wholeheartedly endorse the Jasmine Rice Facial Foaming Wash for anyone seeking a top-tier skincare solution."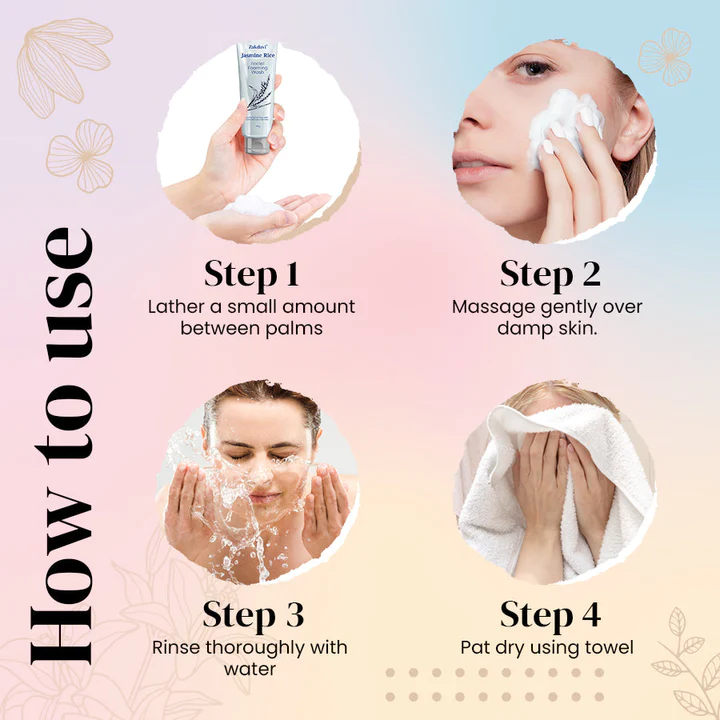 Directions for Use:
Begin by lathering a small amount between your palms with lukewarm water.
Gently massage the foaming wash over damp skin, taking care to avoid the delicate eye area.
Rinse thoroughly with lukewarm water to reveal skin that feels clean, refreshed, and positively radiant.
Pat dry for the ultimate touch of luxury.
Specifications:
Net Weight: 150ml
Fragrance: Calming jasmine with invigorating rosemary
Skin Type: Suitable for all, including sensitive skin
Storage: Cool, dry place.
Package Includes: 1 x Zakdavi™️ Jasmine Rice Facial Foaming Wash