Dancing Skeleton
Amazing dancing skeleton, this charming toy shakes its head while dancing, making it hilarious and fun to watch.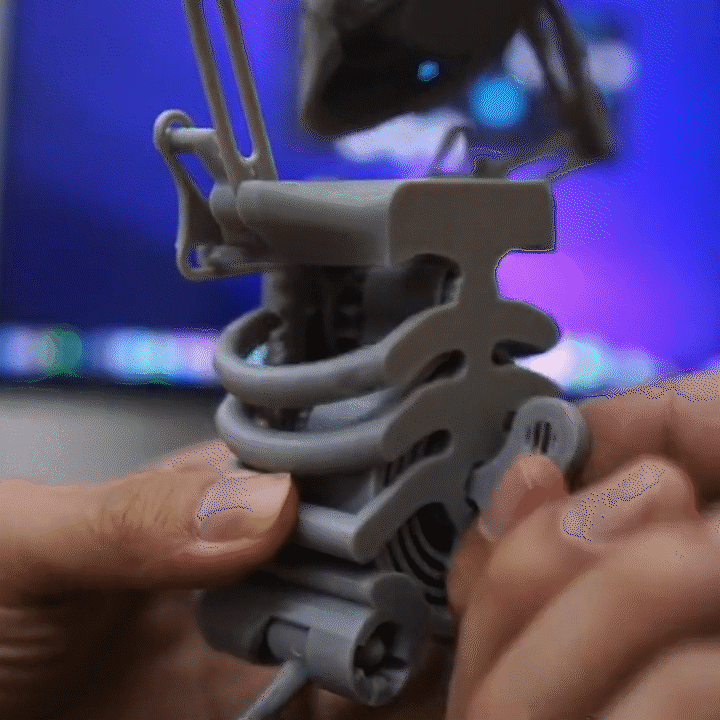 Dancing Skeleton
You can make the cute skeleton dance by wiggling and shaking, its head in the clouds! Its autonomy provides more fun time with this adorable toy.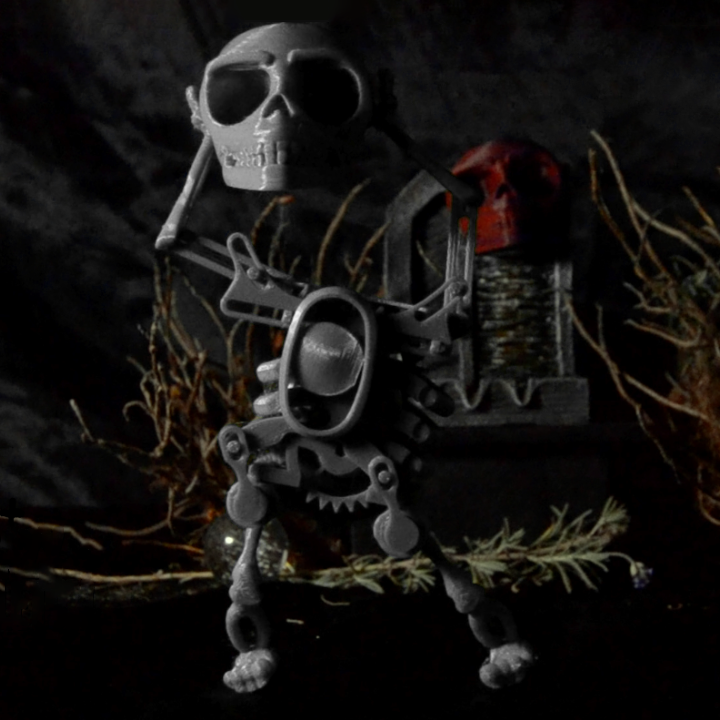 3D Printed
It's made 3D printed from Polylactic Acid (PLA). PLA is a strong plastic that is biodegradable. Printed on a top of the line PRUSA 3D printer.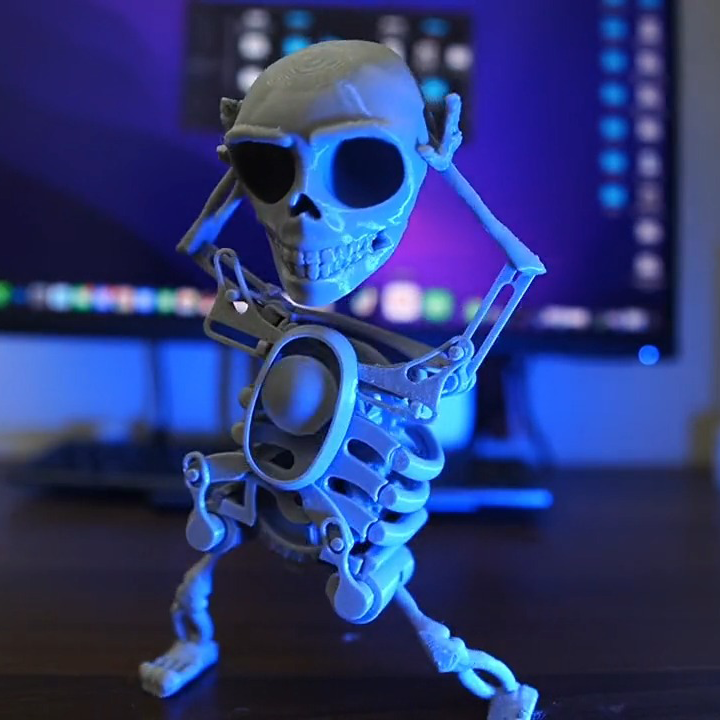 Gear Movement
With its movement structure and gear faces, the oval frame that sits on the chest and transfers motion from the cam to the arms and legs.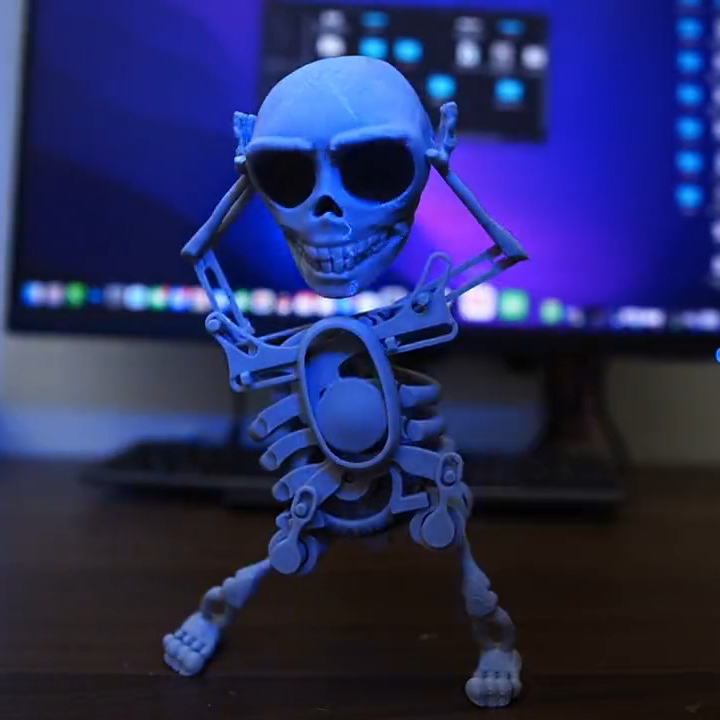 Eye-Catching Decor
Perfect for your desk decor. It easily catches the eye and serves as a highlight for Halloween party, leaves a memorable impression for your guests and families.