Endorphins Pink Diamond Perfume
What is Endorphins ?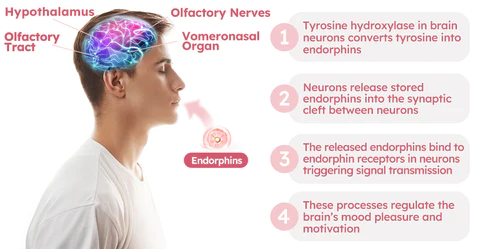 Endorphins, as neurotransmitters, are intricately tied to various bodily functions like reward, motivation, emotion, motor control, and cognition. They notably impact attitudes and actions in social interactions. Elevated endorphin levels foster greater positivity, friendliness, and enjoyment in social behaviors. They also regulate mood, alleviate anxiety, and enhance the positivity and pleasure of social interactions.
Perfectly Fusion Body Fragrance
flysmus™ Endorphins Pink Diamond Perfume blends distinctive fragrance and ionic tech to boost endorphin synthesis, elevating social appeal. Near others, its scent draws them closer, possibly linked to endorphins. Endorphins are key in social interactions, attracting, evoking positivity, building trust, and enhancing enjoyment.
Why is flysmus™ Endorphins Pink Diamond Perfume Effective?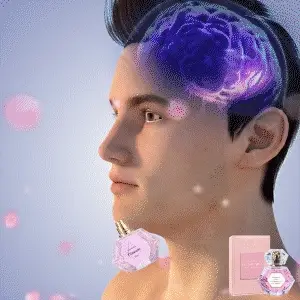 What Makes The flysmus™ Endorphins Pink Diamond Perfume SPECIAL?
✅ Improve your relationships
✅ Increase intimacy
✅Build confidence and romantic relationships
✅ Promote the secretion of natural endorphins
✅ Uplifting and timeless scent
✅ Excellent concentration of high-quality endorphins
✅ Silky, hydrating blend that increases endorphin absorption
✅ Boost your own endorphins with this aromatic attractant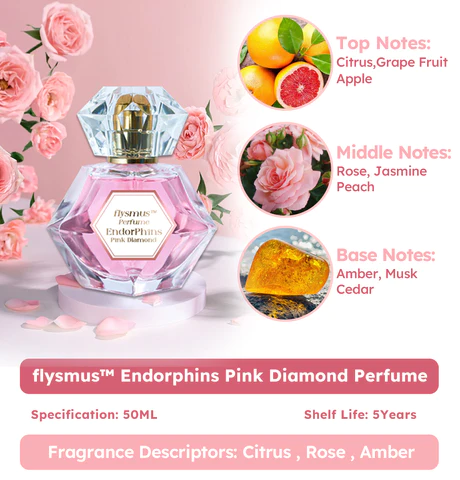 Package Includes: 1 x CC™ Endorphins Pink Diamond Perfume