Oveallgo™ PROX EMS Angle Sensing Posture Correction Device
Introducing the revolutionary Oveallgo™ EMS Angle Sensing Posture Correction Device. This advanced device takes your posture support to the next level. Equipped with EMS (Electrical Muscle Stimulation) technology, it not only reminds you to sit or stand up straight but also engages your muscles to actively correct your posture. Feel the gentle vibrations and let this intelligent device guide you towards a healthier, more aligned posture.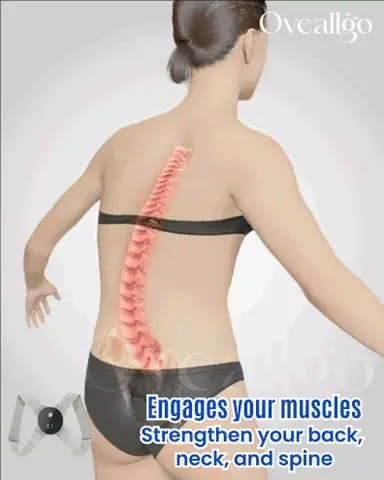 It's Time To Get Your Posture in Check, No Matter What You're Wearing!!

I ordered this Oveallgo™ EMS Angle Sensing Posture Correction Device to help give support to my back, as I am getting older I'm tending to slouch more. I have noticed that I do have a little bit of pain relief although I have only been wearing it for a month! The instructions state that you should start 20 minutes for the first week and then up at about 5 or 10 minutes each week. It seems to be very comfortable for the short amount of time that I am wearing it. Great product I would purchase again 🤩
Linda Porter, 58, Charleston, South Carolina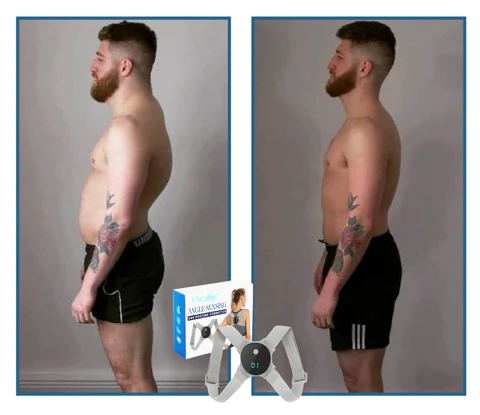 This Oveallgo™ EMS Angle Sensing Posture Correction Device works great, builds muscle memory, and even helps relieve pain from a hunched back. It takes some getting used to because it corrects bad posture, but you only wear it for an hour or two a day to get you back on track. I looked at a lot of different braces, this one is exactly as advertised, and is working well.
Hank Brown, 32, Newark, New Jersey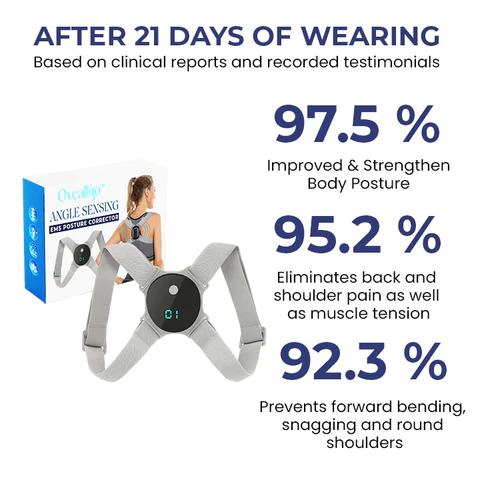 A combination of these factors is also quite common:
The day-to-day effects of gravity on our bodies.
An injury, especially of the lower back, that affects mobility and causes pain.
An illness or a congenital neuromuscular disorder that affects the development of the spine and muscles.
Genetics that predispose to certain postural problems.
Weak muscles that cannot support the body properly.
Lack of knowledge about proper posture and ergonomics.
Pregnancy that changes the center of gravity and puts pressure on the spine.
Body weight that is too high or too low and affects the balance and alignment of the body
What is EMS Technology?
Electrical Muscle Stimulation (EMS), also known as neuromuscular electrical stimulation (NMES) or electromyostimulation, is a protocol that elicits a muscle contraction using electrical impulses that directly stimulate your motor neurons. The impulses mimic the action potential coming from the central nervous system, causing the muscles to contract. EMS is proven to be quite effective as a proactive tool for muscle strengthening /relaxing.
What makes the Oveallgo™ EMS Angle Sensing Posture Correction Device be your great choice?
✔️ Helps keep your posture more upright and confident.
✔️ Improves posture & helps break slouching habits
✔️ Can be worn comfortably over clothing
✔️ Alleviates neck and back discomfort from sitting in front of the computer for extended periods.
✔️ Real-Time Posture Tracking alerts you of slouching immediately.
✔️ Scientific and Efficient Correction
✔️ Long Time on Standby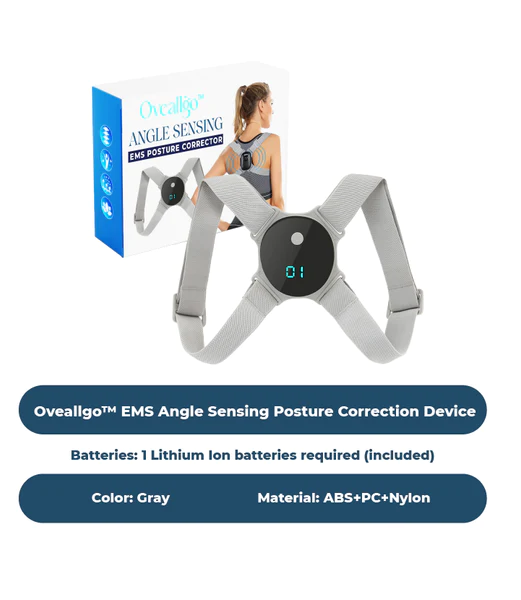 Specifications:
400 mAh Battery Capacity
Materials: PC+PP High Strength Nylon Tape
Package Includes: 1 x Oveallgo™ PROX EMS Angle Sensing Posture Correction Device