Oveallgo™ SnowShield Magnetic Car Anti Freeze Cover
We are here to offer you incredible and functionally effective Oveallgo™ SnowShield Magnetic Car Anti Freeze Cover that will solve all your problems.
As fast as it will fall, we will clear it all. Snow or shine, we've got it all!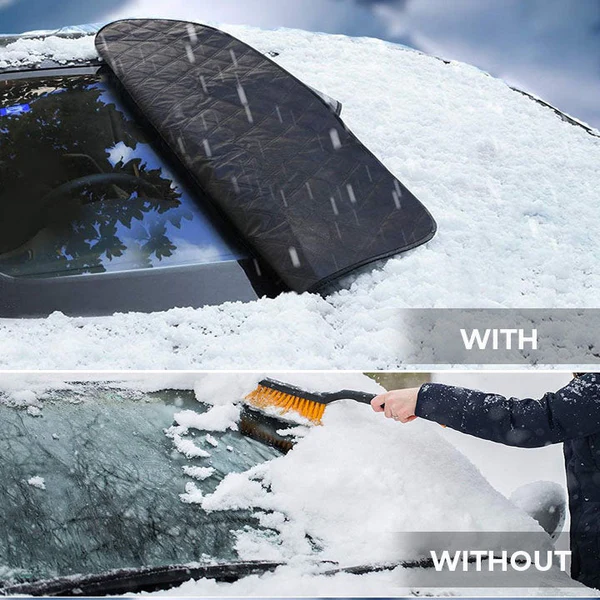 When snow covers your windshield, it can be a frustrating and time-consuming task to clear it off. Same thing with the sunlight, When sunlight passes through a car's windshield, it produces the greenhouse effect, heating the interior to a temperature much higher than the outside air.
Without any protection, the sun can heat up a car's dark dashboards to 69 °C (156 °F) within 60 minutes. Other factors that can be a big headache for you include dust and falling leaves. Do you want something that might be the best solution for all woes concerning your car?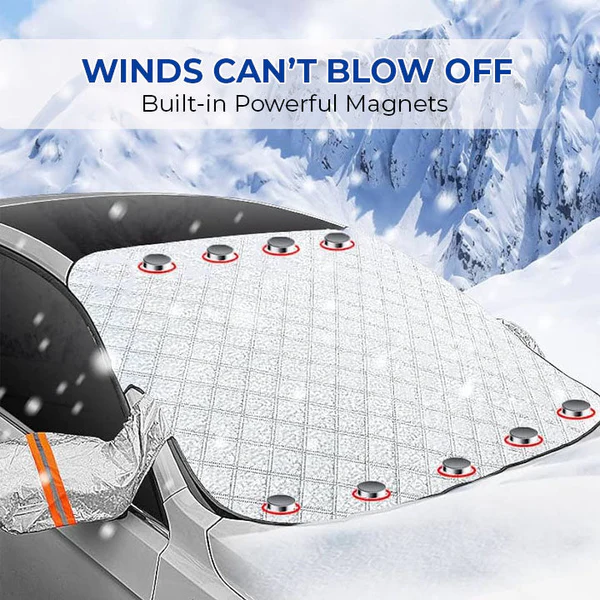 With winter coming, this Oveallgo™ SnowShield Magnetic Car AntiFreeze Cover will keep your car shielded from its damaging elements! It provides protection for all seasons, and saves you the time and trouble of experiencing problems with your car caused by extreme weather.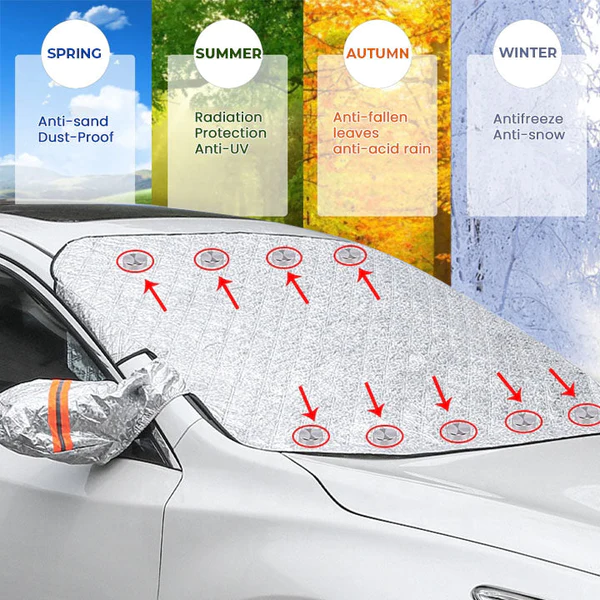 This Anti-Snow cover is designed to cover your entire windshield, preventing it from being frozen in winter or aging from prolonged sun exposure. It's easy to install and store, waterproof and fireproof, and fits all cars. Let your car be ever-ready to drive in any weather!
Product Features & Highlights
❄️ Ultimate protection –  Covers your entire windshield to prevent ice, frost, snow, sun, UV rays, and other elements from damaging your mirror and wiper.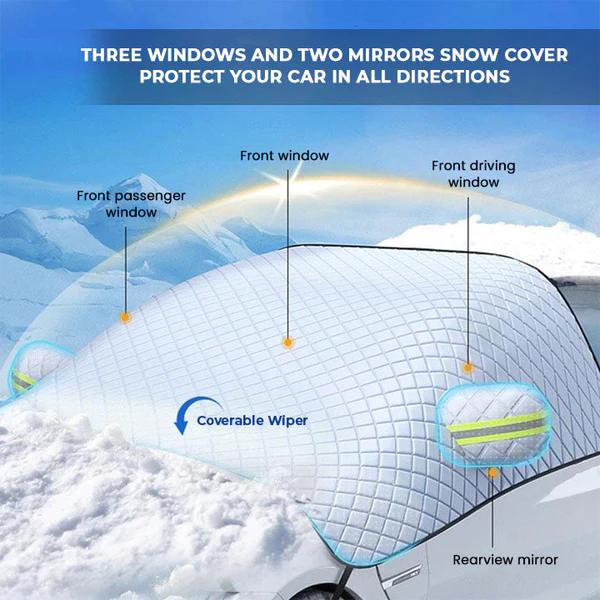 ❄️Functional design – Offers anti-theft, frost guard, and all-season protector in one. No more scraping snow, or waiting for your car to defrost or cool down.
❄️Durable – Made of high-quality materials, it's thicker, fireproof, and
waterproof. Its double flaps keep it securely in place.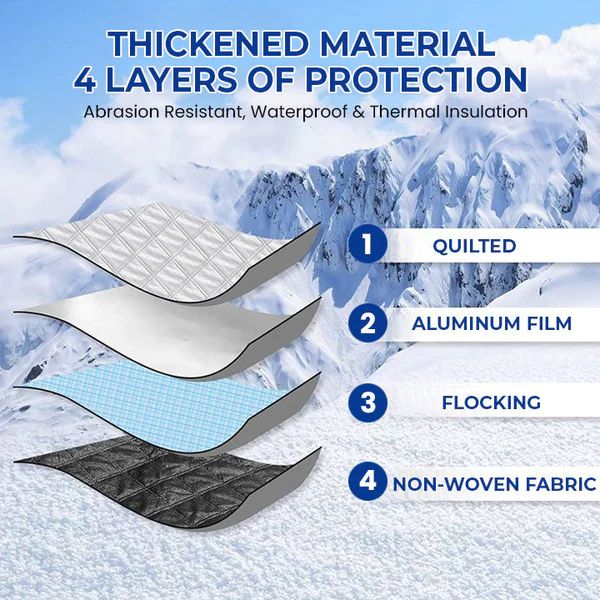 ❄️Easy to install – Just use the flaps on each side and lock it between the car doors, with the elastic straps attached to your side mirror. No need for special tools.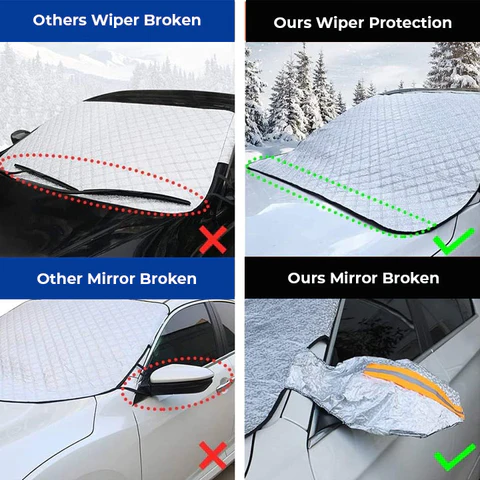 ❄️Universal size – Big enough and provides full coverage to fit all types of cars like vans, SUV's, trucks, etc.
❄️Multipurpose – Can be used as an outdoor picnic sheet, baby crawling mat, pet car seat, and more.
SPECIFICATIONS
Material: Aluminum film + Cotton
Color: silver
Weight: 500g / 1.10lb
PACKAGE INCLUDED: 1 × Oveallgo™ SnowShield Magnetic Car Anti Freeze Cover