Summer Tummy And Hip Lift Pants
Main Features
►【Comfortable And Breathable Fabric】
Lightweight nylon double-stretch fabric, as thin as a cicada's wings. Lightweight, breathable, 24 hours personal protection, so you have a tight touch.
Double-layer pressure on the abdomen, Tighten the bucket waist, fat, flat buttocks, etc. It can also help lift your hips, strengthen your curves, and make you look more attractive.
►【Slip-proof And Non-wrinkle】
Our belt-tightening pants are high waist design, which is not easy to slip, and solves the trouble of other non-marking underwear slipping off!
►【Multipurpose】
The fabric is smooth and elastic. It can be matched with denim shorts, skirts, trousers, and can also be worn during sports. It is also suitable for occasions such as weddings, parties, clubs, work, and celebrations.
►【Use Crowd】
Suitable for professional white-collar workers, beauty lovers, fitness professionals, postpartum mothers, etc.
Customer Testimonials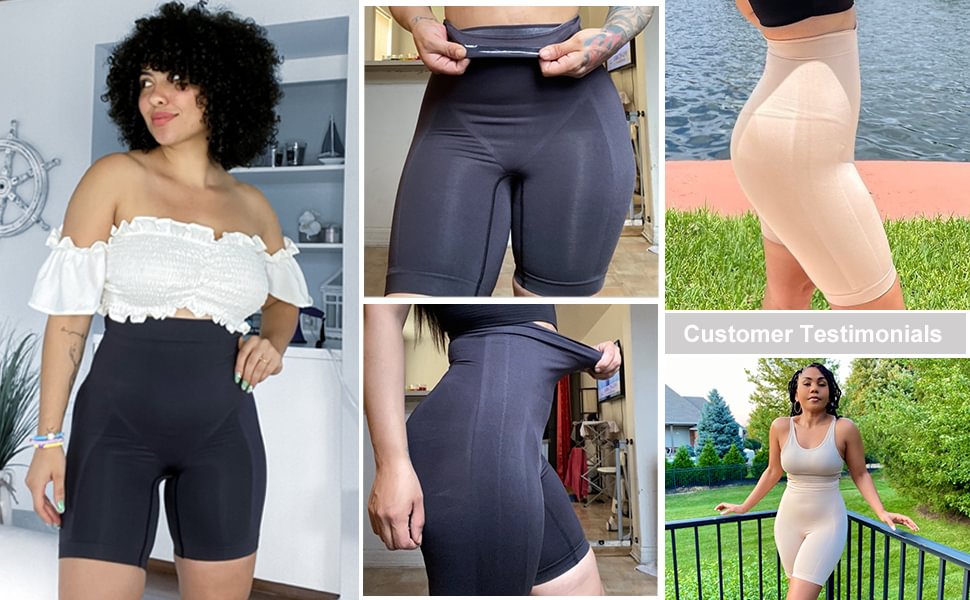 Specifications
Materials: Nylon
Color: Skin, Black
Size: XS/S, M/L, XL/XXL, 3XL, 4XL, 5XL
Packing includes
1 x Summer Tummy And Hip Lift Pants